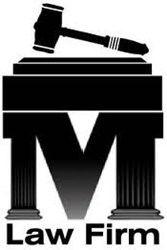 (PRWEB) November 16, 2013
Another accident at a Citi Bike station has occurred, according to CBS Local News (Citi Bike Riders Blame Accidents on New Concrete Barriers, November 1, 2013). Susannah Scott-Mitchell, a self-proclaimed lifelong bike rider, said she suffered bruising from head to toe when she crashed into a concrete bar that had recently been installed in the ground near a Brooklyn Citi Bike station. Ms. Scott-Mitchell alleged that a bus drove close to her and forced her to swerve out of the bike lane, where she then ran into a concrete barrier that had been secured to the ground. The concrete barrier resembles the rectangular concrete blocks commonly placed in parking spaces.
According to the report, the city claimed that the barriers, technically referred to as "wheel stops," had been installed to prevent vehicles from crashing into the bikes and equipment. While the barriers are surrounded by plastic poles intended to alert people, bikers say that the wheel stops are easy to overlook because they blend in with the street. This is not the first time a rider has been injured after biking into one of the wheel stops; a male rider recently crashed into one Midtown and was rendered unconscious. The city is already facing at least two lawsuits relating to accidents at Citi Bike stations.
Adnan Munawar, Partner at Munawar & Andrews-Santillo LLP, spoke today about Ms. Scott-Mitchell's accident and the on-going process of improving biker safety in New York City. "The city has taken great strides to increase the accessibility of biking as a form of transportation, most notably through creating new bike lanes and changing the flow of vehicular traffic, and the Citi Bike program was created to encourage people to try riding a bicycle as a means of getting around more often. As the city furthers its goal of reducing the number of cars on the road, it must continue to create new safety measures and assess the ones that are already in place in order to ensure that they are working. While it is too early to make any conclusions about the wheel stops, if bikers are being injured by them, perhaps the city should look into alternative means of protecting the bikes and equipment from vehicular traffic. After all, protecting a bicyclist is more important than protecting the bike."
"As for those who have been injured by one of these wheel stops, they should contact a bicycle accident lawyer right away to find out what claims they may be entitled to bring and what type of compensation they may receive for their injuries. Particularly if a rider wants to argue that the wheel stops are dangerous and are responsible for his or her injuries, the rider should hire a lawyer who knows how to investigate this type of claim and how to prove that the city should be held liable. Of course, further inquiry would need to be made before making such an argument, but it would be wise to have someone who knows what he or she is doing handle such an investigation. There are short time constraints to file a claims and there will be lawyers fighting the claim every step of the way."
If you or a loved one has suffered an injury due to a bicycle accident in New York, you should contact a New York Bicycle Accident lawyer today at 212.400.4000 to receive information about the your rights under the law and how to pursue damages for your pain, suffering, and other potential losses.
About Munawar & Andrews-Santillo, LLP
http://bicycle-accident-lawyers-nyc.com/
Munawar & Andrews-Santillo, LLP ("MLawfirm") is a Personal Injury Law Firm in New York City. Our team of highly qualified and skilled attorneys handles and represents clients in a wide range of legal areas including: Car/Auto Accidents, Bike Accidents, Truck Accidents, Construction Accidents, Workers Compensation, Medical Malpractice and No-Fault Collection/Litigation/Arbitration or Accidents. If you need legal help feel free to contact our attorneys. We are available 24 hours a day, 7 days a week, 365 days a year to our clients. Because Insurance companies have their attorneys, adjusters and representatives well trained to defend, delay and frustrate your right to recover full and adequate compensation and damages. One of our greatest strengths is that we are Trial Lawyers. That means we prepare client's case as if it is going to court and we use tireless effort to secure the best possible results for them. At Munawar & Andrews-Santillo LLP, a preeminent New York law firms, no case is too large or too small. Our attorneys treat all clients with the respect and dignity they deserve. Our law firm and attorneys work hard to deliver the very best results to all of our clients. Do you have a legal issue? Do not hesitate to call for free consultation at (212)-400-4000.
"Lawyer Advertising"
"Prior results do not guarantee a similar outcome."
"Content of the press release is not intended to provide legal or other advice or to create an attorney-client relationship."