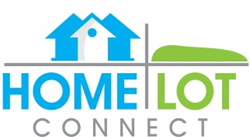 As the exclusive builder of choice, we look forward to helping revolutionize the way home buyers find the perfect home and location.
SWEDESBORO, NJ (PRWEB) November 14, 2013
Building a new home requires more than finding an open lot and available contractor. To build a home successfully and affordably, the preferred lot has to meet the exact specifications of the home the homebuilder prefers. In other words, a seamless connection must be made between home and lot.
This is exactly what the new, appropriately named Home+Lot Connect service provides.
Focused on the mission of taking the guesswork, hassle, delays, high costs, uncertainty, confusion and middleman out of building a new home, Home+Lot Connect recently partnered with Insight Homes, a renowned home builder, to offer homes that are pre-qualified to fit on available lots throughout the country. Basically, Home+Lot Connect finds the lots and gives you a list of compatible homes built by Insight.
But this isn't all Home+Lot Connect does. The service also offers the best possible financing options and removes the need for homebuilders to complete tedious financing searches. All of this is consolidated into the service Home+Lot Connect provides, which is one of the reasons Rob Lisle, founder of Insight Homes, is so excited to be part of the project.
"We are super excited to be working with Home+Lot Connect. As the exclusive builder of choice, we look forward to helping revolutionize the way home buyers find the perfect home and location," said Lisle.
Lisle's excitement is shared by people who have already used Home+Lot Connect's online service. Also, many people are saying that Home+Lot Connect is making the traditional homebuilding process appear antiquated. Before Home+Lot was created, the homebuilding process looked something like this:

Finding a lot. Includes establishing the building envelope, establishing height restrictions, establishing flood zones, contacting utility providers, and finding out if land needs cleared.
Finding a home. Includes determining cost, size, features, HOA requirements, energy efficiency, etc.
Finding financing options. Includes establishing impact fees, improvement taxes, property transfer fees and more.
The monotony of this was all too familiar to those who started Home+Lot Connect, so the team decided to do it on behalf of aspiring homebuilders. To make homebuilding simple, the team at Home+Lot Connect does the following:
1. Researches available building lots (price, location, utilities, building requirements, etc.).
2. Composes list of energy efficient homes that are predetermined to fit on the preferred building lots.
3. Crafts a simple financing program that's more convenient than the traditional construction loan to permanent mortgage process.
Finally, Home+Lot Connect combines this information to create a simplified homebuilding process that's accessible online.
About Home+Lot Connect:
Home+Lot Connect is a consolidated online resource for homebuilders. By locating building sites across the country and connecting them to a menu of home plans, Home+Lot Connect takes the guesswork, hassle, nightmares, delays, high costs, effort, uncertainty, confusion and middleman out of homebuilding. To browse various combinations of beautiful homes and lots for sale, visit HomeLotConnect.com.