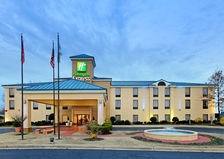 We want to come up with new ideas to serve our customers better every time.
Memphis, TN (PRWEB) November 25, 2013
Greenbee Parking, a rising parking service, has announced a series of new discounted deals that will change the way MEM long term airport parking (http://www.greenbeeparking.com/TENNESSEE/MEM) is thought of. Travelers frequently using the Memphis (MEM) airport can now avail services that will offer them long term discounts and slash their annual parking expenses by a huge percentage. In their recent web upgrades, the young service provider has detailed out a series of new booking options that will enable all their customers to enjoy easy bookings through the web and park their cars at very secure spots whenever they are travelling. Their parking expenses will be slashed by 30-75% which is a staggering amount for travel expenses. What sets Greenbee apart is that their boutique services are focused at not just their long term customers but also the short term ones.
"We want to come up with new ideas to serve our customers better every time," said Christine Cooper – Marketing Coordinator, Greenbee Parking. "We strongly believe that customer satisfaction and comfort should come before profits. All our new deals follow this direction which is why we have been successful in providing optimum value for money for all our clients."
Memphis International Airport Parking Information
Memphis International Airport sees around 6 million passenger footfalls on a yearly basis making it the 41st airport in the US in terms of enplanement. This very bust airport is also the only airport in North America to be called "America's Aerotropolis" a title that has been awarded to them due the presence of hundreds of businesses in the airport-integrated region. The airport connects with major global and national destinations and is a major hub for cargo operations (second in the world) along with commercial travel. Increasing business has seen major upgrades to the airport infrastructure in recent years with more major renovation projects in the pipeline. One area of upgrade has been the parking which has since then got additional boost from private entities like Greenbee Parking who have opened up the scene with their affordable and innovative offers.
The Greenbee Airport Parking Solution
Greenbeeparking.com is the connection between consumers and parking vacancies in close proximity to major airports and seaports. The parking spaces are very affordable because the company has negotiated discounted rates with major hotel chains for the parking spaces that are not currently occupied. Here's how it works.
Greenbee Parking puts the available inventory of parking spaces on their website to be reserved by business and leisure travelers looking for cheap airport parking. This alternative method for finding parking equates to significant savings for the traveler. You can learn more about their offers from (http://www.youtube.com/watch?v=WWLybHNYjYQ).
About Greenbee Parking
Greenbee Parking is the nation's most innovative long term parking company, with a new way of making long term parking affordable. The company is rapidly adding new airports to its network.