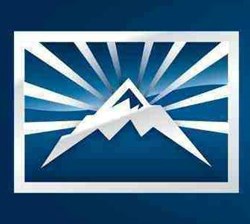 Boca Raton, FL (PRWEB) November 15, 2013
Bright Mountain Holdings, Inc. has made TheBravestOnline.com its 5th website acquisition. The purchase is part of strategic efforts to increase the company's online following of firefighters and first responders. The Bravest Online joins Bright Mountain's network of websites that target those that serve and protect us, including the military, firefighters, police and emergency workers. President of Bright Mountain Holdings, Inc. Kip Speyer said of the acquisition, "This purchase will help us reach more firefighters and establish more critical mass in the fire industry."
The Bravest Online is a site for firefighters to go to for exclusive videos and content that they aren't able to find anywhere else. "This site fills a niche for firefighters that we were looking to fill as a company," says Maureen Rowland, Director Marketing and Communications, "The original videos and content is something that they want to see and have a conversation about online." Aside from the main website, The Bravest Online has a strong social media presence on Facebook, Twitter and YouTube. Bright Mountain will use this to not only reach the audience of firefighters that's been established but also cross promote its other sites in the network.
Bright Mountain Holdings, Inc. also owns http://www.thebright.com. The Bright is a portal for Military, Firefighters, Police and EMS, providing news, training materials, products and services. It recently debuted major updates to better serve these groups. Along with The Bright, Bright Mountain also owns CoastGuardNews.com, WarDocumentaryFilms.com, BootCamp4Me.com, and 360fire.com. All of these sites were acquired to help the company grow its online audience of Firefighters, Military, Law Enforcement and Police, and Emergency Medical workers.
Along with offering information, products and services for this target audience, the core mission of the company remains to give back to charitable partner organizations that support those that protect us. To fulfill this mission of giving back, Bright Mountain Holdings, Inc. partners with charities and organizations that support Active Duty and retired Military, Firefighters, Law Enforcement, and First Responders.