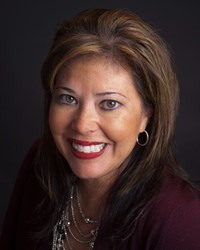 Our involvement with the NCRA will ensure our customers will be kept abreast of industry changes and updates.
Memphis Tennessee (PRWEB) November 14, 2013
Data Facts Inc, a leading provider of background screening, mortgage and lending products, and business credit solutions, announced that Julie Wink-Data Facts Executive Vice President-has been elected to serve on the NCRA (National Consumer Reporting Association) Board of Directors for the 2014-2016 term.
Julie has been involved with the NCRA for several years and has played vital leadership roles with the Legislative, Strategic, and Education & Compliance Committees, this year serving as a Co-Chair. Her contributions and accomplishments have been recognized, and serving on the Board is a natural next step.
Julie Wink began her career with Data Facts in 1995, as an Account Executive. She was promoted to Sales Director in 2001, and to Executive Vice President of Data Facts in 2005. Wink has served on many association committees, including the Nashville Mortgage Bankers Association and the Tennessee Mortgage Bankers Association.
The NCRA is a national trade organization of consumer reporting agencies and associated professionals that provide products and services to hundreds of thousands of credit grantors, employers, landlords and all types of general businesses.
Current membership rosters include two of every three mortgage credit reporting agencies in the United States that can produce a credit report that meets the requirements of Fannie Mae, Freddie Mac and HUD for mortgage lending. Additionally, the NCRA members produce reports for employment screening and tenant screening.
The NCRA's Executive Director, Terry Clemans, comments: "I am very excited to have Julie Wink on the NCRA Board of Directors. Julie has a tough act to follow since Data Fact's President Daphne Large is retiring from the NCRA Board after serving two distinguished terms on the Board and as 2013 NCRA president, but we know she is up for that challenge. Julie's performance as co-chair of NCRA's Education and Compliance committee has been outstanding. NCRA is fortunate to have individuals of Julie's business acumen stepping up into industry leadership roles."
Julie is enthusiastic about her elected position. "For years, the NCRA has been a pivotal source for continued growth, compliance and dissemination of vital information. This year will be no different. As the upcoming year continues to bring forth new challenges with the expectation of positive and gratifying results for the mortgage industry, our involvement with the NCRA will ensure that our team and customers are kept abreast of all changes and updates. As a board member with the NCRA, I hope to keep Data Facts as a leader in its quest to aid our partners in continued awareness."
Wink will serve an initial 3 year term.
About Data Facts Inc
Since 1989, Data Facts has provided information you trust and rely on to make sound business decisions. Data Facts is accredited by the NAPBS and has offices across the United States. We provide crucial information for a broad variety of business needs, such as background screening for employment, tenant screening for residential firms, and up-to-date financial background data for mortgage companies. Our top of the line technology delivers information quickly, accurately and securely. For more information about Data Facts visit http://www.datafacts.com. Follow us on Twitter @DFlending or @DFscreening. Like us on Facebook at "Data Facts Lending Solutions" and "Data Facts Background Screening".