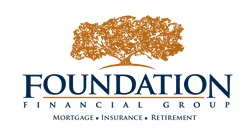 Foundation Financial Group is invested in helping the young people of Atlanta develop their talents in a positive way... We had a wonderful time supporting this worthy organization.
Atlanta, Georgia (PRWEB) November 19, 2013
Foundation Financial Group announced its support of L.E.A.D, a nonprofit organization that assists Atlanta's young men in finding motivation and means for educational opportunities through baseball. Employees from FFG's Atlanta Regional Sales Center, located at 100 Galleria Pkwy #1400, were excited to be part of empowering the city's youth.
"Foundation Financial Group is invested in helping the young people of Atlanta develop their talents in a positive way," said Melissa Palmer, FFG event coordinator. "We love that L.E.A.D. encourages inner-city adolescents to experience the value of responsibility and commitment through the game of baseball. We had a wonderful time supporting this worthy organization."
The Atlanta Track Club selected L.E.A.D. as a partner organization for its annual Adopt-A-Mile program during the Atlanta Marathon, giving the nonprofit an opportunity to earn funding through volunteers and runners. Foundation Financial Group employees volunteered at both L.E.A.D.'s hydration station and cheer section to keep runners refreshed and enthusiastic. Other FFG team members also raised funds by running on behalf of L.E.A.D.
"One interesting aspect to this event was the structure," continued Palmer. "The ATC allowed organizations like L.E.A.D. to earn donations by meeting certain benchmarks for various categories like cheering loudly, passing water to the runners efficiently, and cleaning up. Foundation Financial Group's hope was to help L.E.A.D. exceed those goals and earn maximum funding."
L.E.A.D. has a four-part mission from which it takes its name. The L stands for "launching student athletes towards educational opportunities after converting raw talent into the skills required for entry into college athletic programs." The E represents "exposing teens to service and local enrichment activities in order to instill a sense of responsibility, belonging and investment; key requirements for building a civically engaged individual." The A signifies "advising players, coaches, and parents on the process of effectively supporting dreams of playing baseball on the college level." The D means "directing young men towards their promise by using the historical journey of past African American legends as the road map."
C.J. Stewart, a former professional baseball player who grew up in one of Atlanta's housing projects, used baseball to motivate his success. L.E.A.D. is Stewart's effort to help talented Atlanta teens realize and achieve their potential. L.E.A.D. reports that all of its Ambassador Student-Athletes have earned a high school diploma and enrolled in college, and ninety percent have been offered scholarships related to collegiate baseball.
About Foundation Financial Group
Foundation Financial Group is a multibillion dollar financial services corporation. FFG offers its customers Best in Class service through its Insurance, Retirement, and Mortgage Services. Named one of the fastest growing financial companies in the country by Inc. Magazine for the third year running, FFG has continued to grow its nationwide presence with over 100,000 new customers per year in 39 states. In addition to the value that Foundation Financial provides every customer, it is also dedicated to its communities and the people who live in them. Through a vast array of philanthropic endeavors, the company not only provides significant monetary donations but also fosters a workforce environment that encourages all team members to personally make a difference. Foundation Financial is committed to its strong focus on customer service and community investment as it continues to grow and compete with the largest financial institutions in the world.
Foundation Financial Group reviews all public relations inquiries. For additional information, interview and image requests, contact the Foundation Financial Group Public Relations Team.