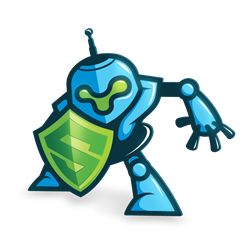 In the first 3 weeks of use, we already resolved 3 production issues affecting performance and availability. - Steven Berkovitz, VP of Research and Development, OrderDynamics Corp
Phiadelphia, PA (PRWEB) November 14, 2013
Traditionally, retail businesses make their biggest online sales during the holiday season. The large spikes in traffic often expose hidden application problems, famously crippling the websites of even the biggest retailers during the past few years.
This season, online businesses are turning to a more proactive approach, hoping to discover and fix application issues before they affect their holiday sales.
LeanSentry, a Philadelphia-based technology company founded by an ex-Microsoft engineer, is helping solve this problem by giving IT teams the ability to detect and diagnose application problems automatically.
The service provides the following benefits:

Uses diagnostics based on Microsoft best practices to automatically detect and troubleshoot top web application issues, including errors, slow performance, and memory leaks.
Helps IT teams gain the know-how to fix these problems quickly, without protracted performance investigations.
Gives online retailers the visibility into their application performance they need to keep web sales running smoothly.
Applied Innovations, a premiere hosting provider specializing in Windows, selected LeanSentry to provide application monitoring to its customers for the holiday season. Many online retailers are coming onboard, including a leading UK online fashion and beauty retailer.
For anyone running an online business on the Windows platform, LeanSentry's automatic application diagnostics are sure to be a great asset in improving their chances later this season.