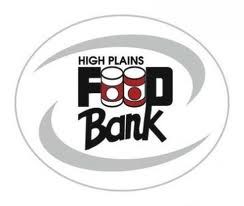 Interactive 360 emphasizes personal as well as business growth, so we are excited to be a part of something greater than ourselves.
Amarillo, TX (PRWEB) November 14, 2013
Interactive 360, located in Amarillo, Texas, is hosting a company-wide canned food drive to benefit High Plains Food Bank of Amarillo. The team at Interactive 360 is collecting canned food and non-perishable items through November 22, 2013 and has turned the food drive into a friendly competition. Employees have been assigned to teams and will compete for the most items donated.
The High Plains Food Bank is a non-profit organization that collects and distributes donated and surplus food to agencies in the Texas Panhandle with the mission to alleviate hunger in the Panhandle of Texas. According to the High Plains Food Bank website, High Plains Food Bank covers approximately 30,000 square miles in over 29 counties and distributes over 650,000 pounds of food on average each month.
With over 69,500 people living near or below the poverty level in the panhandle and as much as 70% of their income going towards housing expenses and prescriptions for elderly family members, many are left short of food and hungry. Most of the food that High Plains Food Bank distributes comes from local and national manufacturers, wholesalers, grocery stores, restaurants, local ranchers and feed lot operators as well as from food drives such as the one Interactive 360 is hosting.
Interactive 360 team members will focus their efforts on collecting some of High Plains Food Bank's top needs including canned meat items, canned soups, canned sweet peas, dry small bags of beans, dry small bags of rice, elbow macaroni and personal hygiene items. Amy Tucker, Interactive 360 Human Resources Manager, expressed her excitement about the drive, "Even though no one is required to participate, it is a great opportunity to work with fellow teammates for a humanitarian effort in our own community. Interactive 360 emphasizes personal as well as business growth, so we are excited to be a part of something greater than ourselves."
Interactive 360, Inc. is a digital marketing agency based in Amarillo, Texas that offers a wide range of products and services for clients in the automotive industry, including: complete website construction, inventory management, Drive360®CRM, monthly onsite training, social media marketing, SEO, content marketing and PPC marketing campaigns. Rick McLey, CEO of Interactive 360, Inc., believes that in order for Interactive 360, Inc. to best serve clients in the digital arena, one cannot fear change but embrace it and constantly be eager to improve. For any questions you may have, please contact Interactive 360 at 806-576-3700 or visit their website at http://www.Interactive360.com.