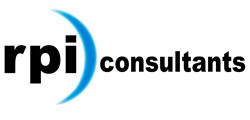 Baltimore, MD (PRWEB) November 14, 2013
RPI Consultants will be attending the Mid-America Lawson User Group on November 18th and 19th in Columbus, Ohio. RPI's Keith Wayland will be sharing his expertise on Invoice Matching – a relatable topic among Lawson users.
Mr. Wayland, Partner at RPI, will discuss best practices for Lawson Invoice Matching to help companies realize the highest level of quality and throughput. He will describe how to best leverage built-in Lawson functionality such as PO Cost Messaging and Chargebacks, the potential time savings in Smart Reconciliation, the best way to set up tolerances, and how to best handle PO Invoice issues that Lawson is not designed to resolve, such as missing PO numbers and canceled PO lines. RPI Consultants will also host a webinar on Invoice Matching, with Keith as presenter, on Wednesday, December 18th at 2:30pm EST.
Keith has lent his expertise to dozens of matching implementations with differing configurations and business processes in Shared Services, as well as in decentralized environments. He has pioneered techniques for RNI and INR cleanup, buyer message reduction, and other procurement system optimizations. He has written about the general ledger impact of the procurement and distribution of goods, PO invoice discrepancy management, and vendor payments. Additionally, Mr. Wayland often works with finance departments to help them better understand and troubleshoot discrepancies.
Also in attendance will be Jeff Brewster, RPI's Manager of Lawson Solution Sales, and Mike Gardner, RPI's VP of Government Services. Brewster is highly regarded in the Lawson community, where he has built a strong reputation for delivering client centric solutions, improving their processes, and reducing the total cost of ownership of their Lawson and Kronos systems. Gardner has been working with RPI for 10 years and has been delivering software and IT consulting services to the public sector for more than 30 years.
Anna Saga of Global Software will be presenting as well. She will give a live product demo on Spreadsheet Automation, a technology that seamlessly integrates Microsoft Excel with Lawson to link and populate spreadsheet data. Ms. Saga will demonstrate how to update Lawson data directly from within Excel, drill-around directly from a spreadsheet, and create report bursts to multiple recipients. In addition, RPI Consultants and Global Software will team together to host a webinar on Spreadsheet Automation at 2pm EST on Thursday, December 12th of this year for all interested audiences.
About RPI Consultants
RPI Consultants is a business applications implementation and optimization firm focused on delivering best practices through technology, systems integration, and process redesign. The RPI team includes certified technical and functional experts in Lawson, Kronos, ImageNow, and Kofax as well as other automation technologies to enhance the procure-to-pay, financial reporting, and human resources processes.
RPI's model focuses on delivering solutions to specific business problems through on-demand strategic intervention. Our team-based approach allows us to leverage the best resources part-time, on a task-by-task basis, while working closely with our clients to identify opportunities to minimize costs associated with travel and downtime. RPI prides itself on providing customers with the most value for their dollar, delivering value-added information and genuinely caring about the outcome of an engagement.