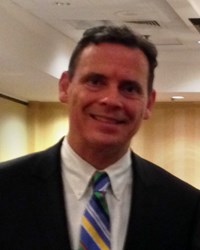 I'm proud to support the schools and the students that MAPCS and its efforts represent.
Andover, MA (PRWEB) November 18, 2013
Andy Kelley, president and founder of Effective Student Marketing, was named to the Board of Directors of the Massachusetts Association of Private Career Schools (MAPCS). His nomination was unanimously approved at the annual MAPCS meeting held in Westborough, MA on November 1st. Kelley brings with him nearly three decades of experience in marketing for higher education. Before forming his own company, Kelley managed the marketing and admissions departments of Boston University's Corporate Education Center, helping to grow an award–winning vocational training program within a traditional higher education environment.
Kelley's appointment and three year term will require him to take on several responsibilities within the organization, including attending board meetings, reviewing and approving the MAPCS budget and working on services, policies and programs. Most importantly, Kelley will help market the association and its mission to promote the private school industry within Massachusetts.
"I was honored to be asked," said Kelley of his appointment, "and I'm proud to support the schools and the students that MAPCS and its efforts represent."
MAPCS is a non-profit association whose members are private postsecondary career schools and colleges offering career-specific training. With more than 300 schools and some 80,000 students, Massachusetts career schools are helping to fill a growing need for skilled workers within the state. Graduates of MAPCS member schools can earn diplomas, certifications, professional licenses or associate degrees. Private career school instruction often focuses on hands-on training and the average program can be completed in less than a year. The more than 30 MAPCS member schools report a program completion rate of 80 percent and a job placement rate of 76 percent for its students.
"Our goal is to be the premier source for professional development and information about public policy issues that affect or promote access to career education and workforce development," said MAPCS Executive Director Catherine Flaherty.
According to Flaherty, Kelley's appointment will be a true benefit to the organization.
"Having a person on the MAPCS Board with marketing expertise and experience will help the association better communicate its mission and goals to our core constituencies," said Flaherty.
Fellow board member and Porter and Chester Institute CEO James Bologa agreed.
"I nominated Andy to the board and am thrilled to have him and his organization be a part of the MAPCS team," said Bologa. "Andy has a wealth of marketing know-how, but I'm even more impressed by his ability to adapt to the changing environment in which Massachusetts private sector schools find themselves today."
As for Kelley, he says he can't wait to get started on the important work he intends to do on behalf of MAPCS.
"I am fully committed to the job and up for the challenge because I truly believe in this sector," said Kelley. "Career schools not only fulfill the needs of their students, they are helping train the workforce of tomorrow, which has a powerful impact on the community and the whole economy of the state."
About Effective Student Marketing
Effective Student Marketing creates, monitors, and manages pay per click campaigns for higher education institutions. Our team stays on top of the latest tactics and trends and constantly tries out new strategies for clients, including beta tests from Google, to help schools achieve their enrollment goals. In addition to pay per click advertising, Effective Student Marketing offers other services including social media, search engine marketing, content creation and distribution, web design and optimization, and online reputation management. You can find more information about their services at http://www.EffectiveStudentMarketing.com.