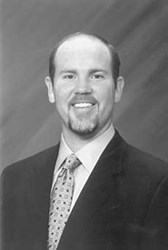 Lafayette, LA (PRWEB) November 13, 2013
In support of Pancreatic Cancer Awareness Month, Dr. James Finley is calling attention to the heightened pancreatic cancer risk associated with periodontal disease. Many people may ignore gum disease symptoms like bleeding gums because they do not realize that periodontal disease can seriously affect their overall health. Dr. Finley wants to help patients understand the risks of periodontal disease as well as the importance of undergoing treatment for the condition as soon as possible.
The exact relationship between pancreatic cancer and gum disease is still the subject of research. Periodontal disease is known to cause inflammation, since harmful bacteria can enter the bloodstream from the mouth. Chronic inflammation, the way that the body reacts to the inflammation, and the stress placed on the immune system are all factors that are thought to contribute to the development of certain sicknesses, including pancreatic cancer.
Despite uncertainty about the relationship between the diseases, the fact that there is a correlation is clear. The connection was first made in 2007 during a study conducted by the Harvard School of Public Health. The study found that the risk of pancreatic cancer was 63 percent greater for males who had advanced periodontal disease. Another recent study confirmed these findings. Sadly, when many people think of health problems associated with gum disease, they do not realize that pancreatic cancer is one. During November, Dr. Finley is going to work on raising awareness of this serious health risk.
For people who have contracted periodontal disease, Dr. Finley offers a solution in the form of advanced laser gum surgery. The Laser Assisted New Attachment Procedure (LANAP) is a highly effective treatment that is less invasive and less damaging than conventional surgery. Patients who fear gum surgery will find that LANAP with Dr. Finley reduces discomfort and time needed for healing.
Dr. Finley recommends that patients immediately seek help if they suspect or know that they have periodontal disease. Patients who take symptoms like inflamed, tender, or bleeding gums may lower the risk of grave health problems later. Anyone experiencing periodontal disease symptoms is encouraged to call Dr. Finley's office today to schedule an appointment.
About the Practice
Finley Periodontics is a periodontal practice offering personalized dental care for patients in Lafayette, LA. Dr. James M. Finley received his D.M.D from the University of Mississippi School of Dentistry and his certificate in Periodontics from Louisiana State University School of Dentistry. He went on to earn his M.S. in oral biology from Louisiana State University while serving as a full time assistant professor. Dr. Finley is part of one percent of dental professionals providing the LANAP FDA cleared laser procedure for gum disease and periodontal treatment. To learn more about Finley Periodontics and their dental services visit their website at http://www.finleyperio.com and call (337) 504-7263.