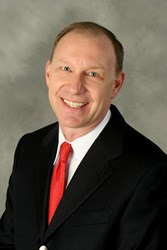 Falls Church, VA (PRWEB) November 13, 2013
Throughout this November, Dr. William Dougherty will be raising awareness about the nature of the relationship between diabetes and periodontal disease in support of Diabetes Awareness Month. People with diabetes have a greater risk of contracting gum disease, which can have many serious health consequences. However, people who watch carefully for gum disease symptoms and schedule laser gum surgery with Dr. Dougherty can eliminate many of the health risks associated with periodontal disease.
There are many things that increase the risk of gum disease, from poor oral hygiene habits to smoking, but diabetes is a frequently overlooked risk factor. People with diabetes have an enhanced risk of succumbing to bacterial infections, including gum disease. The American Diabetes Association reports that close to 26 million Americans have diabetes, so this risk represents a health concern for many people. Those people with diabetes who do contract gum disease face unfortunate consequences in addition to the normal effects of periodontal disease. Gum disease can make blood sugar levels harder to control and increase the severity of diabetes.
There are a few ways that people with diabetes can mitigate the risk of gum disease. Besides regularly flossing and brushing, people should focus on keeping their blood sugar levels under control, according to the American Diabetes Association. In case these measures fail, Dr. Dougherty encourages patients with diabetes to watch for warning signs of gum disease. Gum disease symptoms include persistent bad breath, a lingering bad taste in the mouth, and gums that swell, feel tender, or bleed easily.
To help people who are afflicted with gum disease, Dr. Dougherty offers the minimally invasive Laser Assisted New Attachment Procedure (LANAP), which only one percent of dental professionals perform. During the procedure, Dr. Dougherty uses a laser to remove gum disease and sterilize the gum pocket. This laser gum surgery has a high success rate and does not require an extensive recovery period.
People who are interested in learning more about health risks associated with periodontal disease can visit Dr. Dougherty's website. Patients who notice symptoms of gum disease are encouraged to call Dr. Dougherty's office and schedule a consultation as soon as they can.
About the Doctor
William V. Dougherty, III, DDS is a general dentist offering patients personalized dental care in Falls Church, VA. He is part of one percent of dental professionals providing the LANAP FDA cleared laser procedure for gum disease and periodontal treatment. To learn more about William V. Dougherty, III, DDS and his dental services visit his website at http://www.doughertylaserdentistry.com and call (703) 584-7554.