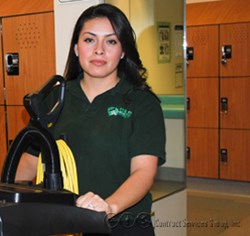 "Labor laws maintain that compliance audits are the employer's responsibility."
BREA, CA (PRWEB) November 15, 2013
Contract Services Group, Inc. (CSG), a leading building services contractor, announced a set of broad-reaching changes to its Housekeeping Staffing Employer Verification Practices to assure compliance to Labor Laws and increase awareness for hospitality companies committed to ethical employer responsibility.
"Even well run companies can fall into the trap of non-compliance. On October 24th Reuters announced that Hospitality Staffing discovered employee verification problems and the costs for rectifying these along with the slow economy are cited in recent bankruptcy filings." said Casey Pearce, CSG President.
CSG revised its Housekeeping Staffing programs after observing labor law compliance issues at the forefront of the hospitality cleaning services industry.
CSG Housekeeping Staffing programs align with corporate fair hiring practices, like those adopted by Starwood Hotels & Resorts Worldwide and Hyatt Corporation.
About CSG:
Contract Services Group, Inc. is an industry leading facilities services contractor with 40 years experience providing commercial janitorial, window cleaning and housekeeping staffing services throughout California, Nevada and Arizona. CSG also designs and installs window washing systems nationwide.