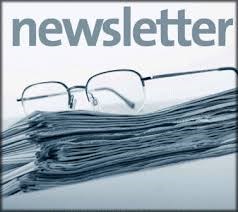 Your loved one should not have to choose between exceptional service, great value, or superb caregivers.
San Antonio, TX (PRWEB) November 14, 2013
In keeping with their continued commitment to providing San Antonio and the surrounding areas with quality, superior healthcare, God & Christ Care has gone one step further in order to offer the community information on a variety of healthcare topics. Published monthly, the newsletter will contain articles pertaining to current healthcare news and laws as well as information on specific areas of the home healthcare industry.
Together with their experienced and trained healthcare providers, God & Christ Care will offer a content rich newsletter. One can expect to find informative articles pertaining to the services that God & Christ Care currently offers. Not only do they want to inform the public of their goals as a company within the industry, but also to educate the community about healthcare in general. Please visit their website in order to register for the newsletter subscription.
List of services they currently provide:
Home health care for people with disability
Pediatric home health care
Companion care
Personal assistance
Respite care
Therapy care
Sitter services
Non-medical services
Intermittent care
Daily living activities
About God and Christ Care Home Health
At God & Christ Care, we believe in the power of one word: And. To us, and means more- more love, more respect, more care, more services, more healing. We aim to provide superior care and respect to our clients and our employees. We offer short term care and long term relationships with our company. Your loved one should not have to choose between exceptional service, great value, or superb caregivers. They should receive all of that from their home health care service and more.
Ask God & Christ Care what we can do for your family, and then ask again. We promise to do the same for you. We make it our mission to provide residents of the greater San Antonio area the best possible home health care in the comfort of their own home. We believe life is the most precious gift, and we aim to honor and nurture the lives of every individual who enters our carefully designed health programs.
Media Contact: For interviews, graphics or additional requests, please contact God and Christ Care Team at contact: info(at)godandchristcare(dot)com or (830) 438-9101.