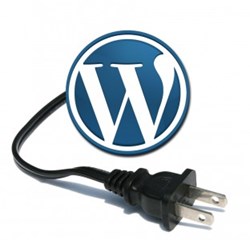 Our partnership enables more merchants and businesses to take advantage of the many features of the WP Payment Plug-in, and save on unnecessary costs tacked on by the credit card companies
Scottsdale, Arizona (PRWEB) November 16, 2013
WP Payment Processing has announced a solution for credit card processing through partnership with BBS Buying Group, a provider of affordable transaction processing services. The WP Payment Plug-in is free and quick to install and provides the functionality to take payments on a WordPress site. Users can accept credit cards for their products and services, or receive donations.
For the last twelve years, BBS Buying Group has been a business advocate drastically reducing the fees on credit card transactions to organizations of any size.. The result is a payment processing system with a low cost per transaction plus other services. Users can manage shipping methods, the payment gateway, discount coupons, product variations, and other features.
In addition, the plug in allows merchants to add multiple payment carts to accommodate the different products and services they sell. It's also simple to integrate with a WordPress powered site. Even if one is representing their cause, donations can be accepted through the transaction processing system.
David Trecek, President & Chief Operating Officer of BBS Buying Group, said, "Our partnership and the sheer size of our portfolio provides a distinct advantage which enables more merchants and businesses to take advantage of the many features of the WP Payment Plug-in, and save on unnecessary costs tacked on by the credit card companies. It allows our clients to keep more of their hard earned money instead of paying it to the processors"
While being able to save on each transaction, uses can take advantage of shipping modules unique to UPS, FedEx, and USPS. Shipping rates are calculated automatically, expediting the checkout process for customers. Also, the system supports digital downloads, so customers can pay for files on a website.
The partnership enables merchants to run a fully featured shop on their WordPress site. Additionally, partnerships with First Data and Ignite Payments makes the service secure with each transaction, protecting both the seller and customer. For more information, go to http://WPPaymentProcessing.com.
WP Payment Processing provides a transaction processing system for businesses, individuals, and causes operating via WordPress. The system provides a pre-configured shopping cart, gateway, and merchant account. It is enabled in partnership with transaction processor BBS Buying Group and payment and online security providers First Data and Ignite Payments.