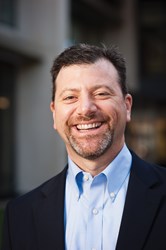 We are pleased to be included on this list of the top 12 hot security startups and earn this recognition early in our efforts
Pittsburgh, PA. and Birmingham, AL. (PRWEB) November 15, 2013
Malcovery®, the leader in delivering actionable intelligence that can be applied to neutralize the threats and actions by cyber criminals in the areas of phishing, spam and malware, today announced that it has been named to the list of "12 hot security start-ups to watch" by both Computerworld, Network World and CSO Magazine, in an article compiled by Ellen Messmer.
Malcovery's solutions are based on technology developed at the University of Alabama at Birmingham (UAB) and covered by three awarded patents and one pending patent exclusively licensed by Malcovery. All of Malcovery's technology is focused on cyber attacks that originate in email-based threats. The Company delivers actionable cyber intelligence and forensic analysis through both software and services that target cyber criminals and their activities to stop current attacks and prevent future ones. This unique actionable intelligence enables identification of the 'root sources" of cybercrime attacks (servers, perpetrators, locations, etc.), provides rich intelligence information about cross-brand and targeted attacks, and gives advanced notification of emerging e-mail based threats
"Malcovery was built to solve todays enterprise security challenges, where an ever dissolving perimeter security defense makes knowing your adversary essential," said Greg Coticchia, cofounder, President and chief executive officer of Malcovery. "We are pleased to be included on this list of the top 12 hot security startups and earn this recognition early in our efforts."
Malcovery was launched in early 2013 as a result of an exclusive, worldwide license from the University of Alabama at Birmingham (UAB), and based on research in cyber forensics conducted at the Center for Information Assurance and Joint Forensics Research (CIA|JFR) at UAB. Malcovery has quickly gained commercial success with enterprise customers such as eBay, Facebook, Visa, IBM, LinkedIn, Citi, Carnegie Mellon's CERT, and others. Key partners and resellers include IBM, Agari, Internet Identity (IID), PPMA, and Bishop Technologies.
About Malcovery® Security
Malcovery Security is the leading provider of actionable cyber security intelligence and forensic analysis, delivered through software and services that target cyber criminals and their activities. The company's patented and patent-pending technology provides the ability to identify the root sources of cybercrime attacks (servers, perpetrators, locations, etc.), delivering rich actionable intelligence information about cross-brand attacks and targeted attacks, as well as advanced notification of emerging email-based threats.
Unlike services that serve only as a reactive response to these attacks today—services that simply address the symptoms but cannot provide the intelligence to actually stop the cybercriminal—Malcovery Security's solutions provide the unique intelligence required to respond effectively to attacks on customers' brands, to disrupt phishing activities and successfully prosecute cybercriminals.
Malcovery Security has offices in Pittsburgh, PA and Birmingham, AL. For more information, please visit http://www.Malcovery.com or connect with Malcovery on Facebook (facebook.com/malcovery), Twitter (@malcovery), and LinkedIn (http://www.linkedin.com/company/malcovery-security).
Editor's Note: Malcovery® is a registered trademark. 'Identify the Source. Stop the Threat' TM is a trademark of Malcovery Security, LLC. All other trademarks mentioned herein are the protected properties of their respective owners.