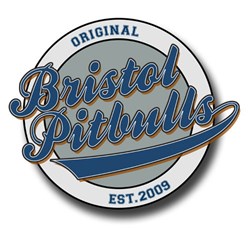 Prior to the closure we had an excellent Junior Development plan.
Bristol (PRWEB UK) 15 November 2013
The team had been based at the original rink for nearly 5 years when it was suddenly announced that the rink would close, leaving the 'Pit Bulls,' plus an excellent junior development set up covering all age groups, with no home to ice from.
Despite a massive petition by local people totaling 8902, there has been no sign of a new development site or talk of a new rink for the area. The petition was originally served on Bristol Council in March 2012, after it was announced that the original site was being potentially developed for student accommodation. The plans for the old site also include a 'leisure facility' but no indication was given of there being an ice rink.
Richie Hargreaves, coach from the Pit Bulls, commented, 'We were an incredibly active sport within the community playing in the ENL1. As a result of the closure the team has had to play in the ENL2 and myself and the players are having to finance themselves to travel to Planet Ice in Birmingham to train and play. Prior to the closure we had an excellent Schools program, junior development, as well as the foundation of Ice hockey variant Sledge Hockey, which allows impaired skaters to compete side by side with the able bodied.'
It has now been brought to light that the juniors are having to travel to Swindon and Oxford in order to continue their passion to skate. The successful Bristol based figure club and Synchro. team are currently utilizing Planet Ice in Cardiff for training.
John Neville, Managing Director of The Planet Ice group, has commented, 'It is clear there is need for an ice rink in Bristol. Planet Ice have been happy to accommodate the teams successfully in a number of our facilities across the country that were successfully competing from the original Bristol site. We would be more than happy to engage in conversation about providing a facility that accommodates both the community and clubs needs in Bristol provided a suitable site can be located and agreed.'
Planet Ice is the largest supplier of Ice leisure in Europe and currently represent one third of all the rinks in the UK.