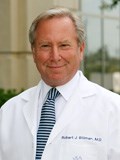 Benefits of Shady Grove Fertility's International Donor Egg program include: no wait for donors as treatment can be initiated within a few months, direct flights into Washington, DC, and multiple financial programs.
Rockville, MD (PRWEB) November 18, 2013
Shady Grove Fertility, the largest Donor Egg Program in the United States, conducted free seminars this past weekend in Ottawa and Toronto for people who require donor egg to conceive. Shady Grove Fertility's egg donor program provides an affordable, efficient, and successful fertility treatment solution by combining streamlined access to premiere donor egg treatment with a treatment guarantee, which promises the delivery of a baby or a 100% refund. Since 2008, more than 1000 patients have traveled to Shady Grove Fertility from countries where donor eggs are widely unavailable. Many couples from around the world are now enjoying pregnancy and parenthood as a result of this program. For more information and patient stories: http://internationaldonoregg.com/.
Beginning Thursday, November 14, the Shady Grove Fertility International team led by Dr. Robert J. Stillman provided direct information to donor egg candidates in Ottawa and Toronto. Benefits of Shady Grove Fertility's International Donor Egg program include: no wait for donors as treatment can be initiated within a few months, direct flights into Washington, DC, and multiple financial programs. These are the Shared Risk Program where a flat fee is paid for up to six cycles of treatment and the fee is only earned when a baby is delivered. The other affordability program is the Shared Egg Donation Program, which can reduce the cost of donor egg treatment by nearly 50% as donors are shared with up to three recipients. The treatment process for international patients has been streamlined so only two trips to the U.S. are necessary. Given the logistics and need to be precise with communication, the entire experience is facilitated and coordinated through Shady Grove Fertility's designated International Donor Team.
For more information on our Canadian and international services, please contact Lisa Schap at lisa.schap(at)integramed(dot)com or 301-545-1342.
###
About Dr. Robert J. Stillman: Robert J. Stillman, MD earned his medical degree at Georgetown University in the District of Columbia. He completed a residency in Obstetrics and Gynecology at Duke University and a two-year fellowship in Reproductive Endocrinology at Harvard University. Dr. Stillman is a board certified reproductive endocrinologist with diverse knowledge from over 20 years of experience in teaching and in the treatment of reproductive disorders and infertility. He is a member of the American Society For Reproductive Medicine and on the Board of Directors of RESOLVE and is a Clinical Professor at Georgetown University School of Medicine, Department of Obstetrics and Gynecology. Prior to joining Shady Grove Fertility, Dr. Stillman was Professor and Director of the Reproductive Endocrinology and Fertility & IVF Programs at The George Washington University. Recent honors include "Best Doctors for Women" from Good Housekeeping; "Best Doctors in America" from American Health and Washingtonian's "Top Doctors" continuously since 1986.
About Shady Grove Fertility: Shady Grove Fertility Center is one of the premier Fertility and IVF Centers in the United States with regard to experience (number of treatment cycles performed) as well as pregnancy success rates as per the Society for Reproductive Medicine (SART). To meet the complex needs of managing the donor egg cycles, Shady Grove Fertility has an entire team of healthcare professionals devoted specifically to the Donor Egg program. Typically, the same nurses managing IVF or IUI treatment cycles also manage the donor egg cycles. This compartmentalization was done at SGFC to ensure every nuance of the donor cycle is addressed, communicated and coordinated between the patient, the donor, patient's team in the UK, and our team in the US. Our Donor Egg Program meets the strict guidelines set forth by the American Society of Reproductive Medicine (ASRM) as well as the quality standards of the Food and Drug Administration (FDA). This specialty focus on Donor Egg has enabled us to provide high-quality, personalized donor egg treatment to couples locally, nationally, and internationally. Shady Grove Fertility Center's donor program is the largest provider of donor egg treatment in the US performing over 600 cycles on an annual basis, with a pregnancy per embryo transfer rate of 65%.