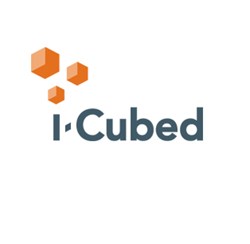 I-Cubed is a major innovator in Web Experience Management.
Raleigh, NC (PRWEB) November 14, 2013
JouleBug, a web-based app that makes sustainable living social, simple and fun, has chosen I-Cubed as its Android and Web Development partner. The primary drivers of the decision are I-Cubed's flexibility, reliability and scalability in delivering top notch, high quality social and mobile applications across multiple channels.
"I-Cubed was chosen as the development partner because of our proven ability to deliver a rich, dynamic, personalized user experience," said Director of Emerging Technologies, Greg Boone. "We are actively growing our Web Experience Management (WEM) business. But in addition to that, working with Joulebug is a natural extension of our corporate goal to promote greater sustainability."
"I-Cubed is a major innovator in Web Experience Management. It was an easy choice to have their qualified team of web designers and software engineers create the next level web experience for our users," said founder and president of Joulebug Grant Willard.
About I-Cubed
Since 1984, I-Cubed has solved complex technical problems for enterprise customers. The company is a leading solutions provider in the areas of product lifecycle management (PLM) consulting, web experience management and managed services. Strategic selection of industry leading technologies from partners Adobe, Aras, Oracle and PTC allow I-Cubed to deliver high-quality solutions with a global reach. For more information about I-Cubed, please visit http://www.i-cubed.com.
About JouleBug
JouleBug is a playful mobile app that encourages users to improve their sustainability habits at home, work, and play. By competing with their Facebook and Twitter friends to earn badges and pins, users can lower energy bills, reduce waste, and make a big impact on the planet. Created by a team of developers, designers, sustainability engineers and writers, JouleBug is led by Grant Williard and has offices in San Francisco, CA and Raleigh, NC. Learn more and download the app at http://www.joulebug.com.