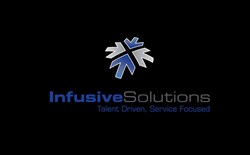 New York, NY (PRWEB) November 16, 2013
Information technology recruitment in New York City has become outrageously competitive.
First, application materials need be optimized to make it through the labyrinth that is modern day Applicant Tracking Systems. From there, technical candidates need to explain their qualifications to (often non-technical) Human Resources representatives in simplistic terms and provide good reasons for leaving former jobs.
Then there's usually a progression through technical, cultural and problem solving evaluations, all of which require sign off from a divergent array of hiring authorities with different expectations. And unfortunately with one stroke of bad luck somewhere in the middle, it could all come crashing down.
Considering that trajectory is enough to give even the most fortuitous of technical candidates heartburn, the team at Infusive Solutions – an IT recruiting firm facilitating .NET careers in New York City and around the Tri-state area – just released a fresh infographic that explains a number of useful strategies to beat long and complex interview processes.
While there will always be individual differences that candidates will need to address, utilizing the tips in this visually engaging infographic will afford viewers the foundation to confidently maneuver through the many challenges of the technical interview until a promising offer is awarded at the end of the journey.
Access the 'Beat the Technical Interview' infographic here.
About Infusive Solutions:
Infusive Solutions is one of the premier IT staffing firms in Manhattan that specializes in the placement of .NET, SharePoint and SQL Server developers as well as Windows Systems Engineers, DBAs and help desk support professionals in verticals such as legal, finance, fashion and media. Connect with the firm on Twitter @InfusiveInc or at Facebook.com/InfusiveInc.