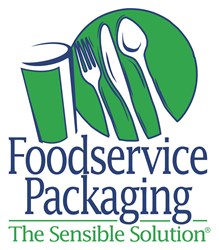 FPI's Trends Report highlights how packaging innovates and adapts to the changing desires of the foodservice industry and consumers.
Falls Church, VA (PRWEB) November 15, 2013
This year's Trends Report from the Foodservice Packaging Institute (FPI) reveals three key industry shifts:
Trend #1: It's all about the beverages – and their packaging. Foodservice operators are turning to new and expanded beverage options to boost their bottom lines. That means paying more attention to beverage packaging. Polystyrene foam and single-wall paper cups have long dominated, but competition is growing in both the hot and cold beverage container categories. New product usage includes insulated double-wall paper cups, as well as insulated plastic cups made from polypropylene (PP) and polyethylene terephthalate (PET). Recycled content in both paper and plastic cups continues to grow rapidly, too.
Trend #2: Material expansion and contraction is taking place. Supply chain partners are considering the material options for foodservice packaging. With advances in research and development, new technologies, price fluctuations, environmental pressures and the increased supply of recycled materials, more material options exist in foodservice packaging than ever before. Increasing interest in composting and recycling of foodservice packaging are driving some material selections as well.
Trend #3: Size matters. Size continues to play a large role in the market, with smaller, single-serve items trending in restaurants. The top reasons include nutritional purposes, cost-cutting measures, gaining non-traditional day parts and catering to a growing consumer base that tends to "graze" throughout the day. Packaging plays an increasingly important role in supporting menu trends and consumer demands due to more competition and growth in the grab 'n go category, stronger interest from convenience stores and distribution channel changes.
Now in its fifth year, the Trends Report is FPI's response to dozens of requests received throughout the year from media, analysts, conference organizers and others about the latest happenings in the industry. Broken into two sections, the first contains the results of a survey on trends in five key areas: foodservice packaging; raw materials used to make foodservice packaging; machinery used to convert foodservice packaging; foodservice distribution; and foodservice operations. The second section contains analysis from FPI staff based on members' survey submissions, yearlong industry observations and studying FPI's Packaging Innovations and Insights.
"FPI's Trends Report highlights how packaging innovates and adapts to the changing desires of the foodservice industry and consumers," said FPI President Lynn M. Dyer. "Environmental and economic pressures are creating a competitive landscape in which all supply chain partners ultimately benefit."
FPI provides the report to its members for free; non-members may purchase the report for $250. Please contact FPI Vice President Natha Dempsey at ndempsey(at)fpi(dot)org for more information or to subscribe to FPI's free quarterly Packaging Innovations and Insights newsletter.
# # #
ABOUT FPI: Founded in 1933, the Foodservice Packaging Institute (FPI) is the leading authority for the North American foodservice packaging industry. FPI encourages the responsible use of all foodservice packaging through promotion of its benefits and members' products. Serving as the voice of the industry to educate and influence stakeholders, FPI provides a legal forum to address the challenges and opportunities facing the foodservice packaging industry. Members include foodservice packaging manufacturers and their raw material and machinery suppliers, restaurants, grocery and convenience stores, distributors and nearly 50 school districts, colleges and universities. Learn more at http://www.fpi.org.