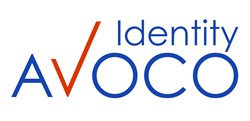 The ability to try out Avoco's cloud identity platform on Amazon Web Services Test Drive will be a great enabler to adoption and viability of IRM.
London (PRWEB) November 14, 2013
Avoco Identity has been working on the cutting edge of mass adopted identity management and have innovated around Cloud identity creating trust platforms that follow the tenets of IRM. The Avoco platform follows these pillars by offering elastic scalability (key to creating trust platforms that can handle a few hundred users to a billion+) Cloud based services (overcomes security border issues) smart identity (intelligent use of information to apply the most appropriate rules) within a highly modular and adaptable platform, able to service any type of user accessing any type of web based app or relying party.
Our platform has been also built to provide consumers and services with the tools to create relationships based on trust. Avoco is a founding member of the new Security section of the Amazon Test Drive program. Customers can try using the Avoco solutions for free by visiting http://aws.amazon.com/testdrive/security.
Joni Brennan, Executive Director of Kantara stated: "We're delighted that Kantara Initiative Members, Avoco, have taken early leadership to innovate around the pillars of IRM, transforming our thought leadership into active production. By working together as a community, our message strengthens around the key driver of Relationships as a business innovation enabler to drive business reach capabilities forward to the next level. The ability to try out Avoco's cloud identity platform on Amazon's test drive will be a great enabler to adoption and viability of IRM."
Susan Morrow, Head of R&D at Avoco Secure commented, "The work that is undertaken in Kantara is a cornerstone to delivering a global Identity eco-system. Avoco is involved in the highly successful UMA group which is bringing user managed access control to the web, something we look to incorporate into our product in the near future. We are delighted that Kantara has officially recognised, through their IRM initiative, some of the fundamentals we have built into our platform and that are now in production."
Kantara Initiative (http://kantarainitiative.org) is an industry and community organization which enables trust in identity services through our compliance programs, requirements development, and information sharing among communities including: industry, research & education, government agencies and international stakeholders.
Avoco Identity (http://www.avocoidentity.com) builds and implements cloud-based trust platforms for public and private sector organisations around the world, enabling them to provide their stakeholders with verified user centric identities that can be used to access online services. Avoco's state-of-the-art solutions drive down the cost of providing identity and verification services and enable organisations to build strong customer and citizen relationships. Its products are built-in to national online government services, to combine ease-of-use with strong identification, security and privacy. Avoco has an Amazon Web Services (AWS) Centre of Excellence within Avoco provides customers with a central source for continued innovation and support with Avoco applications on AWS.