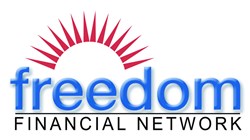 Smartphones can help shoppers save money and avoid going into debt.
San Mateo, Calif. (PRWEB) November 18, 2013
More than half of Americans own smartphones, and this holiday season, these gadgets can help shoppers save money and avoid going into debt with their seasonal shopping, said Kevin Gallegos, vice president of Phoenix operations for Freedom Financial Network (FFN).
"When it comes to holiday shopping, it is extremely important to avoid going into debt," Gallegos said. "Every year, many shoppers spend outside their means. The best way to avoid this problem is to decide how much you can afford to spend on holiday shopping before you begin to shop. Then assign each person on your list a set amount, and don't exceed that budget."
Fortunately, all those consumers who use a smartphone – or who access the Internet – have opportunities to save on their holiday purchases and avoid debt. Gallegos suggested the following eight ideas as starting points.
1. Compare prices to find the best deal. Several websites let shoppers compare prices for online purchases – any search engine will reveal ways to compare deals. On the go, apps such as RedLaser allow users to scan a barcode or search by product image to compare prices for the product at thousands of stores, including online retailers. Some retailers will match the lowest online price; shoppers just need to ask.
2. Save on gas. When filling up the tank, whether for a shopping marathon or a holiday trip, GasBuddy shows the lowest gas prices in the area. This is especially helpful when traveling in an unfamiliar region. The app displays current gas prices at nearby stations and pinpoints the lowest price.
3. Find discounts and coupons. Services such as CouponSherpa search hundreds of retailers for discounts and coupons. It also can present product and store coupons on a smartphone at checkout to receive a discount.
4. Lighten your keychain. Quickly scan and store loyalty cards with apps like KeyRing, which puts all loyalty cards at a shopper's fingertips. KeyRing also offers retailer discounts and coupons.
5. Manage a budget in real-time. Traditional envelope budgeting has users place cash into envelopes at the start of each month to cover different expense categories. When the envelope is empty, spending stops. While this system works, carrying cash may not always be safe or convenient. An app such as Easy Envelope Budget Aid (EEBA) sets up virtual envelopes of money. The app subtracts money from the appropriate envelope as a user makes purchases with a debit or credit card. Other smartphone users in the family can access and share the app so everyone is on the same page when it comes to budgeting and purchases. The Mint app tracks purchases as they are made via a credit or debit card. The app works in sync with the free Mint.com program, which securely accesses bank and credit card accounts to provide a financial status overview anywhere.
6. Store receipts securely. Apps like Shoeboxed or Expensify allow users to photograph receipts and then store and categorize them digitally. For tax purposes, users can tag receipts as reimbursable or deductible. These apps also track mileage, such as for medical, charitable or business expenses, which may be tax-deductible come year-end.
7. Stick to a budget with e-gifts. It can be all too easy to exceed a budget when shopping for that perfect gift. Many budget-savvy shoppers find it easiest to stick to a precise gift budget by purchasing gift cards, which are especially welcomed by teenagers or loved ones who live afar. Another variation of the "e-gift" can be a gift of experience. These gifts might include movie tickets, theater tickets, a contribution to a savings or college fund, or contributing to the recipient's charity of choice. Each of these gifts can be personalized and lets the giver stick to a budget.
8. Save on shipping by going electronic. For gifts that will be shipped, careful planning can help shoppers save. Consumers can have gifts ship directly from the retailer, and can save even more with free shipping. Many retailers will participate in Free Shipping Day on Dec. 17. Others offer free shipping in select circumstances; shoppers can look for deals at http://www.freeshipping.org. Even for those shipping parcels on their own, buying online has its advantages – the U.S. Postal Service offers discounts on postage purchased online.
"Ringing up holiday savings is a festive jingle anyone can appreciate," Gallegos said. "But the sweet relief of not being in too much debt come January will make the holidays even happier."
Freedom Financial Network (http://www.freedomfinancialnetwork.com)
Freedom Financial Network, LLC (FFN), provides comprehensive consumer credit advocacy services. Through its Freedom Debt Relief, Freedom Tax Relief and ConsolidationPlus products, FFN works as an independent advocate to provide comprehensive financial solutions, including debt settlement, debt resolution, debt consolidation and tax resolution services for consumers struggling with debt. The company, which has resolved more than $2 billion in debt for more than 150,000 clients since 2002, is an accredited member of the American Fair Credit Council, and a platinum member of the International Association of Professional Debt Arbitrators. The company holds the Goldline Research Preferred Provider certification for excellence among debt relief companies.
Based in San Mateo, Calif., FFN also operates an office in Tempe, Ariz. The company, with nearly 600 employees, was voted one of the best places to work in the San Francisco Bay area in 2008, 2009, 2012 and 2013, and in the Phoenix area in 2008, 2009, 2010, 2012 and 2013. FFN's founders received the Northern California Ernst & Young Entrepreneur of the Year Award in 2008.
(end)