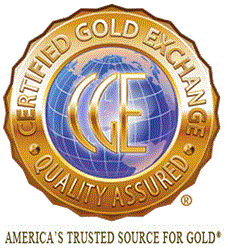 As a company we are thankful to have the support of our clients.
Wilmington, DE (PRWEB) November 14, 2013
Discount gold coin dealer GoldCoin.net has announced its plans for a pre-Thanksgiving sale, and company spokesperson Nancy Villa says that since the company's trading floor will be closed on Black Friday the sale will extend through Monday, November 18.
"Thursday is for giving thanks, being with loved ones, eating maybe just a little too much and watching football," said Villa, "and Friday is for shopping. Since gold coin prices will be locked in from the close-of-business Wednesday until Monday morning we wanted to give gold coin investors the chance to save without having to leave the mall and find a gold dealer that might be open on Friday."
Villa says that GoldCoin.net's sale includes Canadian Maple Leaf gold coins at just $39 over the gold spot price, as well as PCGS and NGC-certified gold coins for as much as $179 below their respective national average retail prices.
"As a company, we are thankful to have the support of our clients," said Villa. "We are not thankful, however, for our lawmakers' intentional demolition of the dollar and neither are our clients. One way we can counter the dollar's lost value is by purchasing gold coins, which we should also be thankful for because in many parts of the world gold coin buying is restricted or even prohibited."
Gold Coin (GoldCoin.net) has over two decades of experience advising household investors on smart physical gold and silver investments and gold coin IRA and 401k plans. They buy and sell all types of precious metals and offer free home delivery. For more information or a free "Gold Coin Starter Kit," visit http://www.goldcoin.net or call 1-800-425-5672 today.