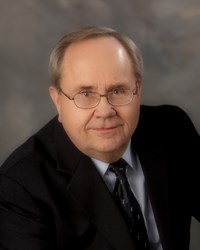 "Lung cancer is the third-highest category of cancer when it comes to people who receive Social Security Disability Insurance benefits for cancer-related diagnoses." – Ed Swierczek, Allsup
Belleville, IL (PRWEB) November 15, 2013
This year, an estimated 228,000 new cases of lung cancer will be diagnosed and nearly 160,000 people will die from the disease, according to the National Cancer Institute. New research about treating lung cancer points to the importance of individuals understanding their options through the Social Security Disability Insurance (SSDI) program, according to Allsup. The company, which is observing National Lung Cancer Awareness Month, has helped hundreds of thousands of people receive their SSDI benefits.
"Lung cancer is the third-highest category of cancer when it comes to people who receive Social Security Disability Insurance benefits for cancer-related diagnoses," said Ed Swierczek, senior claimant representative at Allsup. "Its effects can be severe and include shortness of breath, coughing that won't go away and chest pain, as well as chronic respiratory infections."
A recent study, "Clinician Perceptions of Care Difficulty, Quality of Life, and Symptom Reports for Lung Cancer Patients," provides insights into how medical professionals see the challenges of treating lung cancer. Reported this month in the Journal of Thoracic Oncology, the study looked at more than 3,000 patients with lung cancer, breast cancer, prostate cancer and colon cancer, and their treating clinicians. When asked to rate their cancer patients' quality of life and other characteristics, medical professionals rated lung cancer patients as more difficult to treat, having a poorer quality of life and higher symptom reports, when compared with the other cancer groups. The study cited the need for more research into the differences.
"Lung cancer can be severely debilitating because the respiratory process affects so many other activities in the human body," Swierczek said. "In addition to the disease's symptoms, those with lung cancer also can experience severe disability as a result of treatment, which can include surgery, radiation and chemotherapy."
About 26,500 people received SSDI benefits based on a lung, bronchus or trachea cancer diagnosis in 2011, according to Social Security Administration (SSA) data. The others in the top five cancer-related diagnoses for SSDI beneficiaries were breast cancer (about 42,000 people), colon cancer (about 27,000 people), cancer of other genitourinary organs (about 25,800 people), and soft tissue tumors of head and neck (about 18,000 people).
Lung Cancer and SSDI
SSDI is a federally mandated insurance program that operates separately from the retirement and Supplemental Security Income programs. It is funded by FICA payroll taxes paid by workers and their employers. SSDI provides monthly income to individuals who are under full retirement age (age 65 or older) and who can no longer work because of a severe disability expected to last for more than 12 months or is terminal.
The SSA addresses lung cancer for SSDI benefits under Medical Listing 13.14. "Lung cancer can be found disabling at step three of the SSA's sequential evaluation process by meeting this listing," Swierczek said. Read more about general disability guidelines on Allsup.com.
If the disease does not meet or equal the medical listing, the symptoms and disease impact may be evaluated for SSDI benefits. "Cancer treatment in the form of radiation and chemotherapy can make it impossible for someone to continue working," Swierczek explained.
People undergoing treatment for lung cancer and considering SSDI benefits should talk with their physician about documenting the effects of the disease, Swierczek added. "Work closely with your doctor to manage your disease, but also make note of how it's affecting you physically and emotionally. Pain, tiredness and fatigue, breathing difficulties and other symptoms should be factored into your ability, or inability, to continue working."
For answers to questions about SSDI eligibility or applying with lung cancer, contact the Allsup Disability Evaluation Center at (800) 678-3276 for a free evaluation.
About Allsup
Allsup is a nationwide provider of Social Security disability, veterans disability appeal, Medicare and Medicare Secondary Payer compliance services for individuals, employers and insurance carriers. Allsup professionals deliver specialized services supporting people with disabilities and seniors so they may lead lives that are as financially secure and as healthy as possible. Founded in 1984, the company is based in Belleville, Ill., near St. Louis. Visit http://www.Allsup.com or connect with Allsup at http://www.facebook.com/Allsupinc.