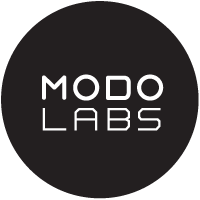 "The era of mobile marketing has arrived, and it's essential to combine mobile websites and native apps with marketing automation systems," said Stewart Elliot, CEO, Modo Labs.
Cambridge, MA (PRWEB) December 05, 2013
Modo Labs™, the on-demand mobile engagement platform provider that empowers non-technical marketers to easily and quickly create mobile websites and native apps, and Marketo (NASDAQ: MKTO) provider of the leading cloud-based marketing automation platform for building and sustaining engaging prospect and customer relationships, today announced a partnership that enables marketers to fully leverage mobile marketing opportunities to target today's always-on mobile world, faster and easier than ever before possible.
Mobile has become the leading channel for marketers to reach customers. By next year, more buyers will access the Internet on mobile devices than on traditional PCs. The integration between Modo Labs, Kurogo Publisher, and Marketo enables fast and easy deployment to engage on-the-go prospects with seamless lead tracking via both mobile websites and apps. The combined solution also empowers marketers to employ advanced mobile nurturing to build profiles of their customers in a continual and progressive manner, monitor and enhance their mobile marketing programs and maximize their marketing return on investment within an accelerating mobile-user customer base.
"The Marketo integration with Kurogo Publisher and our partnership with Modo Labs ensures that Marketo customers can easily take advantage of all that mobile marketing has to offer and measure it," said Robin Bordoli, Vice President of Partner Ecosystems of Marketo. "It also enables marketers to address prospects in their preferred channel and tap the unlimited possibilities of mobile easily and quickly."
In the U.S., almost $10.5 billion will be spent on mobile marketing in 2013, a figure set to roughly double to $21 billion by 2015. Most customers are quick to decide and purchase through mobile devices whether it be iPhones, Androids, or a tablet. A Nielsen/Google joint study found that 75 percent of searches on a mobile device lead directly to a visit, call, or purchase; 41 percent lead to a conversion and 55 percent of those conversions happen within one hour.
"The era of mobile marketing has arrived, and it's essential to combine mobile websites and native apps with marketing automation systems," said Stewart Elliot, CEO, Modo Labs. "Through Modo Labs Kurogo Publisher, Marketo users can now quickly and easily deploy mobile campaigns fast without the need for IT support, and profile and engage prospects across all device types for lead nurturing and to gain rapid conversions, anytime, anyplace."
Kurogo Publisher with Marketo integration is available immediately. Visit http://www.modolabs.com/solutions/publisher or http://launchpoint.marketo.com/modo-labs-inc/878-modo-labs-plus-marketo-mobile-nurturing for more information.
A complimentary whitepaper on integrating with marketing automation solutions to accelerate mobile marketing programs can be found at: http://www.modolabs.com/resources/request/350.
About Modo Labs
Modo Labs technology integrates with content from any source and presents it on any mobile device so users can easily deploy their mobile solutions fast. The Modo Labs mobile engagement platform, Kurogo Publisher, is designed for clean integration, an exceptional user experience, a high degree of customizability, and fast user deployment. Hundreds of universities and organizations in more than 30 countries use solutions from Modo Labs to deliver rich mobile websites and native apps. A partner with AT&T, AirWatch and Oracle, Modo Labs offers easy, fast, and real-time mobile engagement platform solutions and support services to help universities and enterprises leverage the growing demand for rich mobile experiences from their students and customers. Modo Labs is headquartered in Cambridge, MA. Learn more about Modo Labs at http://www.modolabs.com.
About Marketo
Marketo (NASDAQ: MKTO) provides the leading cloud-based marketing software platform for companies of all sizes to build and sustain engaging customer relationships. Spanning today's digital, social, mobile and offline channels, the Marketo® solution includes a complete suite of applications that help organizations acquire new customers more efficiently, maximize customer loyalty and lifetime value, improve sales effectiveness, and provide analytical insight into marketing's contribution to revenue growth. Marketo's applications are known for their breakthrough ease-of-use, and are complemented by the Marketing Nation™, a thriving network of more than 150 LaunchPoint™ ecosystem partners and over 30,000 marketers who share and learn from each other to grow their collective marketing expertise. The result for modern marketers is unprecedented agility and superior results.
Headquartered in San Mateo, CA with offices in Europe and Australia, Marketo serves as a strategic marketing partner to more than 2,500 large enterprises and fast-growing small companies across a wide variety of industries. For more information, visit http://www.marketo.com.
© 2013. Modo Labs. Kurogo, Kurogo Publisher, Mobile Optimized Middleware, AppQ, Modo Labs and the Modo Labs logo are trademarks of Modo Labs, Inc. and may be registered in certain jurisdictions.
Marketo is a trademark of Marketo, Inc.
All other brand names are trademarks of their respective partners.
###
Contacts:
Modo Labs PR Contact:
Yuki Nagatoshi
866-391-6636 (MODO)
Marketo PR Contact:
Bobby Pierce
415-625-8555