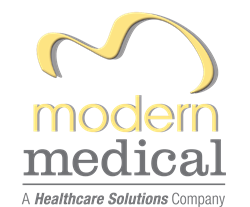 Modern Medical understands the demand of the case manager's job and is delivering a mobile product to help with the claims management process.
Columbus, OH (PRWEB) November 18, 2013
Modern Medical, a Healthcare Solutions company, today announced a major update to its TruMobile app. The new enhanced TruMobile has increased functionality for adjusters and an all new module for claimants.
Available in the Apple App Store now, Trumobile offers claims managers the flexibility to securely log in, access and manage claims. The original app released in the spring of 2012 permitted case managers to view claimants' information, medication history and digital pharmacy cards. The new enhancements to the app give the case manager the ability to manage prior authorizations instantly and conveniently communicate with the network pharmacies.
The all new claimant module of TruMobile allows claimants to manage their personal claims information. This new module includes the ability for claimants to view medication history, search pharmacy locations, order medical supplies and set medication and appointment reminders within the app.
The TruMobile app was designed with a platform for future functionality and the ability to customize for clients. TruMobile was the first workers' compensation industry specific mobile app when it was originally released in early 2012. "Modern Medical understands the demand of the case manager's job and is delivering a mobile product to help with the claims management process. The added functionality of TruMobile offers flexibility, convenience, time management and claimant care and safety for both the case manager and claimant in one app," states Ron Carter, Director of Information Services for Modern Medical.
About Modern Medical
Modern Medical, located outside of Columbus, Ohio, was founded in 1986 to provide electrotherapy units to injured workers. The company has since grown to provide a full range of workers' compensation services to self-insured employers, third party administrators, case management and insurance companies nationwide. Modern Medical's services include: pharmacy benefit management, durable medical equipment, home health services, orthotics, prosthetics, electrotherapy, transportation services, translation services and home and vehicle modifications.
About Healthcare Solutions
Healthcare Solutions, Inc. is the parent company of Cypress Care, Procura Management, ScripNet and Modern Medical. Through its subsidiary companies, Healthcare Solutions delivers integrated medical cost management solutions to over 800 customers in workers' compensation and auto/PIP markets. The company's clinical- and technology-based services include pharmacy benefit management, specialty healthcare services, PPO networks, medical bill review, case management and Medicare Set-Aside services. Healthcare Solutions has twice been recognized as one of the Fastest Growing companies in Georgia by Georgia Trends magazine and has received recognition by the Technology Association of Georgia for technology innovation. Utilizing market-leading technology, Healthcare Solutions delivers demonstrated benefits and savings complemented by deep industry expertise. For more information, please visit http://www.healthcaresolutions.com.
For more information about Modern Medical, find them on the web at http://www.modernmedical.com or call the corporate office at 800-547-3330.
###