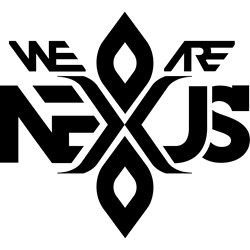 'Having the content is one thing,' says Nick Gunn of (We Are) Nexus. 'The rest relies on working really hard, every day, day after day making sure your vision comes to fruition.'
Chicago, Illionis (PRWEB) November 15, 2013
Since the release of their feel good, explosive single, "It Feels So Good" (We Are) Nexus has produced a spectacle worth watching in the dance community catching the eyes are ears of fans, club-dwellers, DJ's and radio stations across the nation. Since the release of their EP on August 11th, (We Are) Nexus has created a storm of activity including radio play, recognition in industry magazines, interviews with prominent dance stations and chart-breaking success. This week the EDM stars have broken into the Billboard Overall Top 40 for Dance/Electronic music with their widely-loved single, "It Feels So Good."
It was a great sign for (We Are) Nexus when, shortly after the release of the "It Feels So Good" EP, the single shot to the top of the iTunes Top 100 Dance Chart. The coveted spot provided a boost of exposure which then started positive hype around Nexus within the dance music community. Fusion Radio, one of the most respected dance music radio stations on the internet, quickly added "It Feels So Good" to their rotation and, within the first month, the single skyrocketed to the Fusion Radio Top 50 tracks.
Shortly thereafter, the powerhouse duo became the #1 Breakout Artist on Billboard beating out the well respected Foxes, famous for working with DJ/Producer Zedd on Clarity. With this impressive debut on the Billboard Dance/Club Song Chart, Nexus continued to move and shake up the chart for the next few weeks coveting a #14 spot and rubbing shoulders with pop and EDM sensations Krewella and Katy Perry. This week, Nexus continues to celebrate as they hit #40 on the Billboard Top 50 Dance/Electronic Song Chart, which recognizes popularity across all platforms and is cumulative based on sales, streaming, radio play, and club play.
Nick Gunn and Carmen Rainer, the talented musicians behind (We Are) Nexus attribute all of their rapid success to two important key factors – hard work and persistence. "Having the content is one thing" says Gunn. "The rest relies on working really hard, every day, day after day making sure your vision comes to fruition."
How is this unstoppable EDM duo going to continue wowing the crowds in the upcoming weeks? Nexus is looking forward to the release of their new single, "World Around Me" on January 7th, 2014. Fans and followers can look forward to clips of "World Around Me" that will be posted on Nexus's Youtube and Soundcloud within the next few weeks. If you still want more of Nexus, then follow them on Spotify, Pandora, Rdio, Facebook and Twitter for the most up to date information regarding new releases.