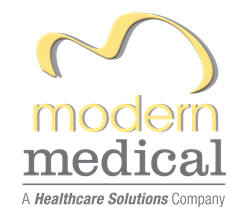 An integrated care approach of educating the claimant with a team of clinical experts monitoring the claimant's ongoing progress through Opioid Progress Reports is the key to the success we are seeing with ODM
Columbus, OH (PRWEB) November 20, 2013
Modern Medical, a Healthcare Solutions company, today announced outcomes for its Opioid Defense Manager™ (ODM) program. Launched in November 2012, ODM is Modern Medical's managed care program to stop the rising opioid abuse in the workers' compensation industry by reducing inappropriate drug use and still maintaining the necessary balance to provide pain relief for the claimant.
"An integrated care approach of educating the claimant with a team of clinical experts monitoring the claimant's ongoing progress through Opioid Progress Reports is the key to the success we are seeing with ODM. The case studies we are presenting are definitive proof of how we are changing the lives of claimants while saving costs for the employers," states Robyn Satterfield, Pharm. D., Director of Clinical Services for Modern Medical.
Seventy percent of physicians are responding to Modern Medical's nurse interventions. Opioid utilization is trending at a 46% decrease for claimants enrolled in ODM. This decrease in utilization is lowering the payers' opioid medication costs by 19%. Successful ODM case study synopses show results from weaning claimants off of opioids to extreme examples of claimants "doctor shopping" for opioid medications.
Opioids are the most common drugs prescribed in workers' compensation and linked to the highest rate of prescription abuse. Chronic use of opioids can lead to higher medical costs, prolonged disability and unintentional harm.
For more information on Modern Medical's ODM program, please visit: http://www.modernmedical.com/opioid-defense-manager.
About Modern Medical
Modern Medical, located outside of Columbus, Ohio, was founded in 1986 to provide electrotherapy units to injured workers. The company has since grown to provide a full range of workers' compensation services to self-insured employers, third party administrators, case management and insurance companies nationwide. Modern Medical's services include: pharmacy benefit management, durable medical equipment, home health services, orthotics, prosthetics, electrotherapy, transportation services, translation services and home and vehicle modifications.
About Healthcare Solutions
Healthcare Solutions, Inc. is the parent company of Cypress Care, Procura Management, ScripNet and Modern Medical. Through its subsidiary companies, Healthcare Solutions delivers integrated medical cost management solutions to over 800 customers in workers' compensation and auto/PIP markets. The company's clinical- and technology-based services include pharmacy benefit management, specialty healthcare services, PPO networks, medical bill review, case management and Medicare Set-Aside services. Healthcare Solutions has twice been recognized as one of the Fastest Growing companies in Georgia by Georgia Trends magazine and has received recognition by the Technology Association of Georgia for technology innovation. Utilizing market-leading technology, Healthcare Solutions delivers demonstrated benefits and savings complemented by deep industry expertise. For more information, please visit http://www.healthcaresolutions.com.
For more information about Modern Medical, find them on the web at http://www.modernmedical.com or call the corporate office at 800-547-3330.
###