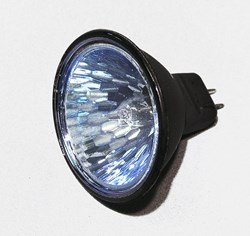 SoLux provides optimal lighting conditions for all visual tasks.
Rochester, NY (PRWEB) November 25, 2013
Tailored Lighting's Light Therapy Website has been updated to include additional information regarding lighting's impact on learning, cognition, and productivity. According to Thomas Politzer, O.D., Former Neuro-Optometric Rehabilitation Association (NORA) President, "Vision is our dominant sense... Research estimates that eighty to eighty five percent of our perception, learning, cognition and activities are mediated through vision."
Given vision is so important to the human condition, it is critical that eyesight and lighting are both optimized. While billions of dollars every year are spent on glasses, contact lenses, and eye surgery to optimize the visual image on the retina, these efforts are often hindered and neutralized by the poor lighting most of us have to endure.
Sources such as LEDs and Fluorescent lighting have been promoted due to their promised energy savings, but at what human cost? In addition to the mercury contained within fluorescent tubes, the poor lighting quality emitted by these light sources have a negative impact on human activities.
Human performance studies were conducted by the Heschong Mahone Group on behalf of the California Energy Commission's Public Interest Energy Research (PIER) program landmark studies. These include: how physical comfort conditions in classrooms are associated with student learning at Fresno Unified School District; and how windows and physical comfort conditions are related to office worker performance at Sacramento Municipal Utility District offices. These productivity studies considered the impact of daylight on human performance, along with other aspects of the indoor environment such as ventilation and view. All these studies concluded better lighting conditions resulted in significantly better learning and performance.
All light sources are not created equal. In order to achieve optimal lighting and vision the composition of the artificial light source needs to simulate natural daylight. SoLux light sources have the distinction of simulating natural daylight better than any other light source in the world matching daylight across the red, orange, yellow, green, and blue range. With eighty to eighty-five percent of our perception, learning, cognition and activities mediated through vision, SoLux provides the highest quality of light for people to live, work, and learn.
SoLux is a patented light source sold by Tailored Lighting Inc., Rochester, New York, 14624. SoLux provides an unparalleled replication of natural daylight. Use of SoLux in many of the world's top museums including the van Gogh, Musee d'Orsay, MoMA, and Guggenheim Museum is testament to its unmatched color quality and safety. SoLux also has eight times the life and twice the efficiency of standard incandescent sources, does not contain the mercury found in fluorescent light sources, is dimmable, and is a fraction of the cost of LED sources. For more information visit http://www.solux.net or call (800-254-4487).