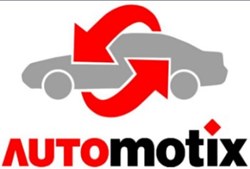 'Too often people miss holiday celebrations because they skipped on routine maintenance,' says Gavin Heathcock, Director of Business Development and Sales at Automotix. 'Catching small problems early avoids disaster and large repair bills.'
Kansas City, MO (PRWEB) November 15, 2013
It's commonly known that the days leading into and following Thanksgiving are some of the busiest travel days of the year. A little planning and preparation can help make road trips smoother for holiday drivers. Doing so can ensure that Thanksgiving is not spent broken down on the side of the road or searching for an open mechanic shop.
"Too often people miss holiday celebrations because they skipped on routine maintenance," says Gavin Heathcock, Director of Business Development and Sales at Automotix. "Catching small problems early avoids disaster and large repair bills and keeps the holiday focused on family and friends."
At least a week before traveling, drivers should have a general maintenance check done on their car. This gives more time for repairs to be made, especially for big repairs or if specialty parts need to be ordered. To help keep the bill down, auto owners can work with their mechanic to find used and discounted parts at retailers such as Automotix that offer fast nationwide delivery. Used and rebuilt engines and transmissions are also available at Automotix for those who find they need more serious work on their car before hitting the road for Thanksgiving.
Heathcock also cautions auto owners to not overlook tire maintenance by making sure the vehicle has the correct tire type for the season, that the tread is still good, and they are inflated to the correct pressure. Automotix also offers OEM and aftermarket wheels and rims to help keep drivers rolling smoothly.
While drivers are doing basic safety checks on their vehicles they should also look into upgrades that increase fuel efficiency. Investing upfront can save a lot of money later on as gas prices rise around the holiday travel season. Not having to make as many pit stops also gets travelers to their Thanksgiving destination sooner.
Automotix ensures fast nationwide delivery, and international shipping is also available. Used engines come with a one-year warranty, and Automotix offers a 90-day price-match guarantee.
For a limited time, shoppers can receive $25 off any order over $250 with the coupon code ECX25DRV. First time buyers can get $10 off any order over $200 with the code FTB10200.
About Automotix
The Automotix team combines extensive experience in the automotive arena as well as online technologies, allowing sellers and buyers to procure cars, trucks and auto parts. Since the inception of the Wide World Web, we have been working closely with car dealers, classic car traders, car brokers, rebuilders, auto pools, auctions houses, insurance and fleet companies, trucking companies, auto parts suppliers, aftermarket car part distributors, salvage yards, car repair shops, mechanics, do-it-yourselfers and catalog providers. Learn more at http://www.automotix.net.