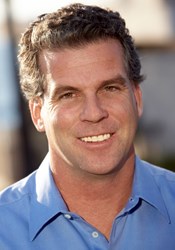 "This market represents an incredible opportunity for us," states Dickinson. "There is tremendous interest in investment and immigration to our region and it is important to continue to cultivate these relationships and promote the benefits that San
(PRWEB) December 05, 2013
Pacific Sotheby's International Realty was represented in Shanghai by REALTOR® Brett Dickinson on November 5th, 2013 during a Visas Consulting Group event, which showcased West Coast markets and provided information on immigration and foreign direct investments in North America. The event hosted more than forty invited guests whom had expressed interest in learning about emigration to the United States. VISAS Consulting Group is based in Shanghai with regional offices throughout Eastern China as well as branch offices in Vancouver, BC. The company, among the largest in the industry, helps more than one hundred clients immigrate overseas each year and more recently began favoring the United States now that real estate values have recovered and investment visas such as EB5 programs have proven to be successful methods for securing immigration status.
"This market represents an incredible opportunity for us," states Dickinson. "There is tremendous interest in investment and immigration to our region and it is important to continue to cultivate these relationships and promote the benefits that San Diego's business, housing and lifestyle community offer."
In addition to rising numbers of high-net worth Chinese whom have been notably buying real estate overseas for more than a decade, interest in immigrating is high among an emerging middle class consumer in China. The most popular reasons are to diversify their investments with foreign real estate, have their children attend top-ranked schools in North America and to seek an enhanced lifestyle in the pristine natural environment.
The current delegation included Dean Jones of Realogics | Sotheby's International Realty, Angela Wong of Ewing & Associates | Sotheby's International Realty in Los Angeles, Brett Dickinson of Pacific | Sotheby's International Realty and Arthur Hung of Sotheby's International Realty in Manhattan.