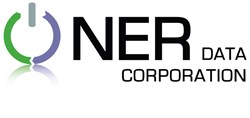 We invest heavily in supporting infrastructure to stay ahead of demand and to provide the optimal platform for ongoing development.
Glassboro, N.J. (PRWEB) November 19, 2013
NER Data Corporation (NER) a leading provider of Managed Print Services (MPS) and Data Center Infrastructure Optimization Solutions announced the completion of key upgrades to NER's internal processing network and Print4 MPS platform. The upgraded infrastructure significantly increases NER's capacity, provides for faster provisioning of services, and adds higher levels of resiliency. The completed project boosts NER's business model of installing, testing, and implementing innovative managed services technologies with a reduced time to market.
"We invest heavily in supporting infrastructure to stay ahead of demand and to provide the optimal platform for ongoing development," said Steve Oatway, President and COO at NER. "We lead the market in MPS program capabilities by staying focused on our requirements to continually store, manage, analyze, and present more data in the most efficient, functional way possible. Customers depend on NER's SaaS-based solutions and managed services for business optimization; our investment ensures uninterrupted access to the best tools available."
The upgrades provide a substantial increase in NER's network capacity, and businesses that depend on NER's services will benefit from improvements that include:

Standardization on a robust VMware that quadruples processing capacity
Increased redundancy removes any single point of failure to ensure availability
Increased scalability accommodates future growth through dynamic processing and capacity upgrades
Enhanced backup and disaster recovery plan that provides better Recovery Time Objective (RTO) and Recovery Point Objective (RPO)
"As a business partner of NER, Atlantic is excited with the recent technology upgrades and infrastructure investments," said Bill McLaughlin, CTO and Vice President of Managed Services at Atlantic, Tomorrow's Office. "By utilizing a VM environment, NER consolidated the number of physical pieces of hardware, reduced any potential single point of failure, and created automated failover with resiliency and high availability. As a partner who utilizes their MPS technology, it gives us peace of mind knowing there is a scalable platform for long term growth."
The latest network upgrades support NER's Data Center Infrastructure Optimization Division and Print 4 MPS Division, which just released a version upgrade of their Print4 MPS Online Portal Nov. 8, 2013. Visit http://www.nerdata.com for more information about NER's Data Center and MPS solutions,
About NER Data Corporation
NER Data Corporation is an innovative leader in the demanding, growing, and continually changing Data Center Infrastructure Management and Managed Print businesses. NER offers unique value-add solutions that truly solve business issues and allow reseller partners to develop and maintain stronger relationships with their end-users. Our approach has earned NER a loyal following with North America's leading Resellers, Integrators, VARS, and their Fortune 2000 end-user customers. For more information, visit http://www.nerdata.com.
About Atlantic, Tomorrow's Office
Atlantic, Tomorrow's Office was founded in 1959 as Atlantic Photocopy. Since its inception, the Atlantic family has grown from a five person operation to a 300+ employee corporation, supporting over 18,000 organizations. Atlantic is an Office Technology and IT Solutions company (VAR) providing horizontal niche market services to small and large corporations in the New York City metropolitan area. Atlantic, Tomorrow's Office is the region's premier provider of Imaging, Document Management, Managed IT Solutions, and Atlantic Cloud Workspace™. Atlantic delivers comprehensive End-to-End Technology Solutions to meet tomorrow's office challenges.