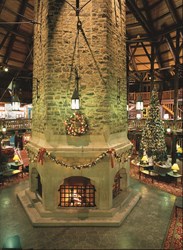 Full Selection of Holiday Travel Packages to Choose from at the Fairmont Hotels & Resorts of Eastern Canada
(PRWEB) November 19, 2013
Although we're still weeks away from candy canes and fruit cake, savvy travelers looking for the best place to reunite with family or escape the holiday rush have a full selection of packages to choose from at the Fairmont Hotels & Resorts of Eastern Canada. It's time to plan festive fun with offerings to light up the Holidays.

For more information about these packages or for reservations please call 1-800-441-1414 or visit us online at http://www.fairmont.com.
About Fairmont Hotels & Resorts
Fairmont Hotels & Resorts is a celebrated collection of more than 60 luxury properties around the globe, including Shanghai's Fairmont Peace Hotel, The Plaza in New York, and Makkah Clock Royal Tower in the Kingdom of Saudi Arabia. The luxury brand's distinctive hotels offer a sense of heritage and sophistication, warm, engaging service and culturally rich experiences. A community and environmental leader, Fairmont is also recognized internationally for its responsible tourism practices and award-winning Green Partnership program. Fairmont is owned by FRHI Holdings Limited, a leading global hotel company with over 100 hotels under the Fairmont, Raffles, and Swissôtel brands. The company also manages Fairmont, Raffles and Swissôtel branded luxury private residences club, whole-ownership residences and serviced residences properties. For more information or reservations, please call 1-800-441-1414 or visit fairmont.com.
Become a fan of Fairmont. Join our online communities at http://www.everyonesanoriginal.com, facebook.com/fairmonthotels, twitter.com/fairmonthotels, and pinterest.com/fairmonthotels/. For career opportunities, visit facebook.com/fairmontcareers.