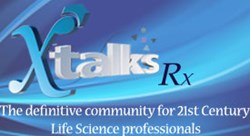 Toronto, Canada (PRWEB) November 15, 2013
Recruiting full panels on-time is crucial to efficiently progressing through clinical development. With the increasing need for adaptive/complex clinical trials and the use of special populations earlier in development, clinical research providers are focusing on implementing more effective recruitment strategies.
This webinar will highlight a solutions-based approach to filling large panels for complex trials, while incorporating special populations in a high volume environment. Ingrid Holmes (Senior Director, Clinical Operations, Algorithme Pharma), and Petra Hillebrand (Vice President, Integrated Services, Altasciences) will elaborate on how to use database optimization as well as study-specific recruitment strategies to ensure panels are filled quickly and efficiently, while maintaining a 98% recruitment performance.
This upcoming webinar, designed for clinical operations, clinical outsourcing and regulatory affairs professionals, will be presenting three case studies focusing on special populations (Hypogonadal males, Type I/II Diabetes and Post-Menopausal women).
For more information about this online seminar or to register, go to http://xtalks.com/early-stage-recruitment-clinical-development.ashx.
Xtalks, powered by Honeycomb Worldwide Inc., is a leading provider of educational webinars to the global Life Sciences community. Every year thousands of industry practitioners (from pharmaceutical & biotech companies, private & academic research institutions, healthcare centers, etc.) turn to Xtalks for access to quality content. Xtalks helps Life Science professionals stay current with industry developments, trends and regulations. Xtalks webinars also provide perspectives on key issues from top industry thought leaders and service providers.
To learn more about Xtalks visit http://www.xtalks.com
Contact:
Michelle Tran, Marketing Manager
+1 (416) 977-6555 ext 224
mtran(at)xtalks(dot)com