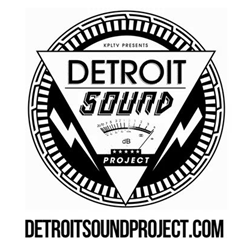 Los Angeles, CA (PRWEB) November 15, 2013
Los Angeles – The pulsating beats and excitement of electronic dance music is captured in an upcoming documentary film chronicling Detroit as the birthplace of Techno, and the huge influence it has had on the global music scene. Jennifer Washington and Kristian Hill of the Detroit Sound Project are in the final phases of production and are seeking funds to cover remaining expenses. The online fundraiser launches on Wednesday November 13, 2013 and is hosted by Fundrazr.com. The goal is to raise $10,000 in 30 days.
The producers of the Detroit Sound Project are reaching out to the community and soliciting support through both fiscal and vital sponsorship. "It is our mission to help reprogram the media and produce content that shows the beautiful side of what the world views as one of the most dangerous, challenged cities in America," states Executive Producer Jennifer Washington "…and it's going to take the support of the people in order for this pro-Detroit film to see the light of day," she continues.
Supporters can also catch a glimpse of the producers' journey exploring the electronic music history from its Detroit roots all the way to South Africa in a half-hour long episode of "Electric Roots" which is scheduled to air on the Africa Channel. "We get an opportunity to tell our story as Detroit filmmakers about our recent trip to Cape Town and Johannesburg to interview superstar DJ's Richie Hawtin and Black Coffee," explains Producer/Director Kristian R. Hill.
Contributions can be made at https://fundrazr.com/campaigns/8dhM6/ab/61kUS2?
MORE ABOUT THE PROJECT
The Detroit Sound Project is a documentary series in-the-making exploring the music of Detroit and its creators, as well as its influence on music around the world. The first installment features interviews and performances from notable DJ's and producers such as Jeff Mills, Juan Atkins, Kyle Hall, Al Ester, Richie Hawtin and Derrick May. "Electric Roots" is based on the currently untitled feature-length film that is expected to release in 2014. Fans can check out exclusive clips from the film and buy gear at http://www.detroitsoundproject.com. For more information, contact Jennifer Washington at Jennifer(at)evomarketing(dot)com.