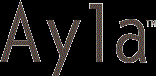 San Francisco, CA (PRWEB) November 26, 2013
Moms-to-be and nursing moms are always seeking natural skincare products that are non-toxic and healthy. Ayla (aylabeauty.com), an online natural skincare boutique, offers top advice and product suggestions that are pregnancy-safe and avoid ingredients harmful to babies. It is crucial for expecting and nursing moms to know what ingredients and products are safe, especially because common ingredients may suddenly be off-limits. The amount of a potentially toxic ingredient in a cream or mask may be small, but it becomes significant when used over a long period of time, especially since it can pass through the skin's barrier to be absorbed into the body. With a developing baby, using natural skincare products is a vital concern. Brands such as Kimberly Parry, The Organic Pharmacy, and Kahina offer moms-to-be safe, effective skin solutions without toxins.
The team of skincare experts at Ayla advises moms-to-be and nursing moms to avoid retinol, salicylic acid, and benzoyl peroxide. Retinoids, found in some anti-aging products, are great for helping reduce wrinkles and improve skin tone; however, studies have shown that high doses of Vitamin A during pregnancy can be harmful to a developing baby. Salicylic acid and benzoyl peroxide are found in acne products. While they are effective ingredients, it is best for expecting moms to avoid them as they might absorb into the bloodstream.
The Ayla team also recommends keeping skincare as simple as possible during pregnancy as skin can be sensitive. They suggest avoiding heavy-duty products, switching to a gentle exfoliant, and making sure the skin is protected from the sun.
For more information and advice on safe pregnancy skincare, visit http://aylabeauty.com/advice/pregnancy-natural-skin-care-and-gift-guide/.
About Ayla
Ayla is an online beauty retailer that offers consumers personal guidance for skincare that works. To ensure its customers get healthy, great-looking skin from the inside out, Ayla combines the best natural, organic, and "nasty-ingredient-free" products with expert recommendations and holistic skincare advice. Since 2011, aylabeauty.com has built a loyal following for its highly personalized and convenient experience. Ayla is a privately held company with headquarters in San Francisco, CA. Visit Ayla on the web and like us on Facebook.