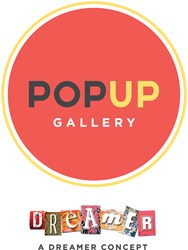 Duncan, OK (PRWEB) November 17, 2013
The Heart of the Chisholm Trail, will be full of hustle and bustle, amazing art and artists the weekend of November 21st-23rd, 2013.
Dreamer Concepts: An Art Space For Emerging Artists will host their second roving POP Up Art Gallery at the Chisholm Mall, with an opening reception on Thursday, November 27th featuring a session of Wine and Palette. The temporary gallery will transform a vacant mall space with a showcase of invited artists from the Oklahoma City metro area and will feature a variety of works including 2D and 3D pieces, ceramics, photography, jewelry, printmaking, live music, literature, film and fine craft. Other Wine and Palette sessions will be available throughout the event and reservations may be made by visiting http://www.wineandpalette.com. In conjunction with the POP Up Gallery, local Duncan artists will showcase their talents with an Indoor Art Walk. The event will be home to the Duncan Art Guild, Wine and Palette, Oklahoma Arts Institute's Tour de Quartz, Newview, The Chisholm Trail Arts Council, The Chisholm Trail Heritage Center and many more. The POP Up gallery is brought to Duncan through the support of Clour Planning and Engineering Services, Jean Keil and Darly Ross, Evan Taylor Law Firm, Johnny Owens Real Estate- Matt Setters, Oklahoma Arts Council, Tyler Media, Republic Bank and Trust, The Duncan Convention and Visitors Bureau, The Simmons Center and The Duncan Chamber of Commerce. The gallery and indoor art walk will be open November 21 from 5:00 to 7:00 pm, November 22 from 4:00 to 8:00 pm and November 23 from 11:00 am to 8:00 pm. For further information contact Dreamers Concept at http://www.dreamerconcepts.org.
To add to the excitement of the weekend's events, Grammy Nominee, John Fullbright will be featured in The Chisholm Trail Arts Council's LIVE concert the night of November 22 at The Simmons Center at 7:30 pm. Fullbright traverses an emotional and musical terrain that is extremely broad, showing equal acuity with tender ballads and songs that make you want to drive faster with the windows rolled down. He is not folk, not Americana, not blues, nor pop but possibly the best fusion of them all. It will be a concert to remember. For more information visit http://www.chisholmtrailarts.com.
To wrap up the weekend schedule, Saturday, November 23rd from 5-8pm will bring Main Street Duncan alive with their annual Holiday Stroll. Main Street businesses will be open late, with refreshments and sales galore. Get your photograph taken in the Large Human Snow Globe for a donation to the Main Street program. Carriage rides, carolers, food vendors and face painting for the children will round out the activities offered. For more information contact Main Street Duncan at 580-252-8696.
For general information regarding all the weekend's activities contact The Duncan Convention and Visitors Bureau at http://www.duncanok.org or 800-782-7167.