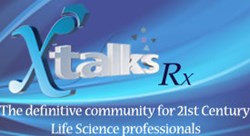 Toronto, Canada (PRWEB) November 18, 2013
Recently, major changes were made in the diagnostic criteria for Alzheimer's disease and encompass the latest findings in the field, which is helping to facilitate more clinical research. Already, the usual clinical interview can be coupled with brain imaging testing approved by the FDA for the diagnosis of Alzheimer's disease in live patients. Several disease-modifying or disease-preventing therapies are also appearing in clinical trials. Central laboratories can play a key role in clinical trials for Alzheimer's disease drug development by assisting with patient population identification and by detecting, at an early stage, drugs that are likely to fail, leading to important time and costs savings.
Join us for this webinar that will be addressing how central laboratories can support clinical trials through quality testing within the context of the latest advances in Alzheimer's disease research.
For more information about this online seminar or to visit this webinar's homepage, go to http://xtalks.com/central-laboratories-in-alzheimers-research.ashx.
Xtalks, powered by Honeycomb Worldwide Inc., is a leading provider of educational webinars to the global Life Sciences community. Every year, thousands of industry practitioners (from pharmaceutical & biotech companies, private & academic research institutions, healthcare centers, etc.) turn to Xtalks for access to quality content. Xtalks helps Life Science professionals stay current with industry developments, trends and regulations. Xtalks webinars also provide perspectives on key issues from top industry thought leaders and service providers.
To learn more about Xtalks, visit http://www.xtalks.com.
Contact:
Michelle Tran, Marketing Manager
+1 (416) 977-6555 ext 284
mtran(at)xtalks(dot)com