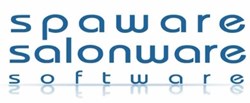 New training sessions make it easier than ever to use Spaware.
New York, NY (PRWEB) November 14, 2013
Running a successful salon is an operation that involves three distinct groups of people: employees, management, and clients. Salon Spaware is a diverse spa management system that allows management to handle tasks such as inventory and sales goals while also giving employees a streamlined and efficient way to handle employee appointments, retrieve client information easily, and improve the experience client's have at the business. There is a wide variety of appointment scheduling software currently on the market designed for the health and beauty industry. Unfortunately, not every software system created for salons is created equal. Salon Spaware is the leading salon software program available to salon owners because employees and salon mangers are impressed by how easy it is to operate, its efficiency, and the ability it has to positively impact a salon's daily operations.
How does Salon Spaware differ from other programs with similar goals?
Many health and beauty businesses that invest in a technologically advanced spa management become frustrated because the program is complicated and slows down the efficiency of their salon. Salon Software increases the satisfaction of salon clients because the creators of this software are dedicated to ensuring that every user of their program will be proficient with its features and able to use it easily. Spaware Salonware provides a training program for every salon that invests in their salon software in order to increase its success within a spa's location. This training is of utmost importance and contributes to the success the software experiences within the salon. Because of this, Spaware Salonware's appointment scheduling software training program is designed to guide users through the basic functions of the program and help salon owners and employees feel comfortable using it on a daily basis. The training offered through Spaware Salonware is not lengthy, boring, or time-consuming. Since Salon Spaware is an intuitive program, employees are usually able to fully grasp the workings of this program in approximately 30 minutes.
This training eliminates that transition period salons experience when they overhaul the current salon software that they use and replace it with Salon Spaware. Once training has been completed, salon owners are not left alone if they are still uncertain about certain features of this software. Salon Spaware is known for their responsive live access support team that is consistently there for salon employees that encounter problems or questions regarding the software. For more information about the unprecedented support and training system of Salon Spaware, visit http://www.salonspaware.com.