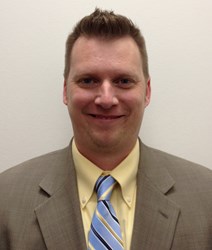 Trevose, PA (PRWEB) November 14, 2013
Ryan Dicken, the CEI Group's Midwest regional sales manager, will deliver a presentation on the benefits of microtargeted fleet safety communications at the November meeting of the Wisconsin chapter of the NAFA Fleet Management Association.
The meeting will be held next Tuesday, November 19, at the Western Lakes Golf Club in Pewaukee, WI. For more information about the Wisconsin chapter of the NAFA Fleet Management Association, please visit http://www.nafa.org/chapters/chapter-list/central/wichapter/.
Entitled "Impacting Driver Safety through Microtargeted Communications," the presentation will explain how traditional fleet communications differ from targeted safety messages that are disseminated to specific subgroups of fleet drivers and their managers. CEI currently provides microtargeted communications capabilities to its fleet customers.
Mr. Dicken joined CEI in 2012 from Union Leasing. His experience also includes four years at Donlen Corporation, where had been a vice president of business development, and four years at Enterprise Rent-A-Car.
About The CEI Group, Inc.
CEI is a leading provider of technology-enhanced vehicle accident, driver safety and fleet risk management services. Its provider network consists of some 4,000 collision repair shops in North America, and includes nearly 900 truck collision repair centers. Its customers include self-insured, commercial, institutional and government fleets, directly and through alliances with fleet leasing companies. CEI also provides vehicle direct repair program outsourcing to leading property and casualty insurance companies. For more information, please visit http://www.ceinetwork.com.