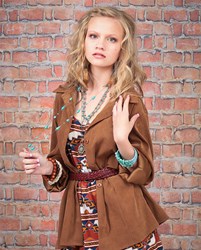 "These new backdrops bring our product offerings to over 600 styles of completely unique backdrops that can be used in or outside of the studio for a plethora of occasions."
Niles, MI (PRWEB) November 16, 2013
Backdrop Express, a leading online retailer of photography backdrops and studio supplies, has introduced a new line of computer-printed backdrops to complement its already extensive offerings in this product category.
The backdrops are available in scenic, holiday, abstract, and patterned designs, ranging from such iconic images as the Eiffel Tower and snowy Christmas scenes to abstract, textured effects such as bokeh, gradients, and brush strokes. Vintage damask, chevron and argyle are some fun patterns great for kid portraits, parties and other events. Custom-printed backdrops, ideal for photographers desiring a unique design or companies wanting "red carpet" style backdrops featuring their logos, are also available. Two choices of wrinkle-resistant materials are offered; the Poly/Cotton Knit is a heavy-weight, sweatshirt-like cloth, and the 100% Polyester Weave is a lightweight, tablecloth-like fabric.
"Backdrop Express is pleased to continue offering new products and more options for our customers," said Business Manager Erika Canter. "These new backdrops bring our product offerings to over 600 styles of completely unique backdrops that can be used in or outside of the studio for a plethora of occasions."
For more information on the new backdrop line, contact Canter at (269) 683-2721 or (855) 683-3825 (toll free).
About Backdrop Express
Founded in 2007 and currently based in Niles, Michigan, Backdrop Express is an online retailer of photography backdrops and studio supplies. As photographers and small-business owners ourselves, we understand the value of having a trusted resource you can rely on to find, research, and purchase high-quality photography equipment for your studio. Whether you're a student on a budget, a newbie just interested in acquiring the basics, or you have been running your own studio for years—we're here to help!