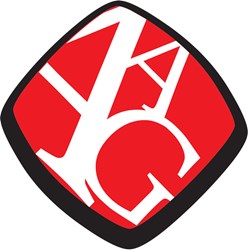 Miami, FL (PRWEB) November 18, 2013
The internet is abuzz about a recent observational study that testosterone therapy may increase one's risk of heart attack and stroke. AAG Health, the leader in integrative wellness, has something to say about that: read beyond the headlines.
The observational study, which was published in the Journal of the American Medical Association, looked at the health records of 8,709 men, of which 1,223 had testosterone therapy; the records were from 2005-2011. 26% of the testosterone therapy group suffered a heart attack, stroke or other fatal issue over the next three years while 20% of the non-therapy group suffered from the same issues.
The study, however, failed to take several important factors into account, says Dr. Frank Welch, AAG Health Medical Director. One major fault: a lack of follow-up testing. Testosterone therapy has been shown to elevate estrogen and red blood cell concentration, which may increase one's risk of heart issues if not monitored properly. A simple dose adjustment would have resolved such elevations.
"Both initial testing and follow-up testing are critical components of an AAG Health program. We only prescribe testosterone to people who show low levels of the hormone – nobody else," says Dr. Welch. "Furthermore, we monitor our patients thoroughly to make sure their hormone levels are optimal throughout treatment. Safety is our chief concern."
At AAG Health, every patient undergoes an exhaustive 14-panel lab test to test for not only testosterone but estrogen, cortisol, prostate and other health factors. AAG Health medical professionals must take all of these results into account before developing a comprehensive program for the patient. Study after study has shown that hormone therapy is effective and safe when monitored by a physician.
"For more than ten years, AAG Health has helped countless men and women overcome low hormones and restore their health," says Dr. Welch. "This includes lowering their risk of cardiovascular diseases through therapeutic doses of testosterone."
Anyone seeking more information about the benefits of testosterone therapy can contact AAG Health at 1-800-325-1325.
About AAG Health & Wellness
AAG Health & Wellness is the leading nationwide provider of age management medical services that focus on hormone optimization. Founded in 2003 and headquartered in Miami, FL, AAG is a concierge-style medical practice that provides successful men and women cutting-edge treatment plans that deliver peak performance and improved quality of life. AAG Health has a network of over 20 medical health centers throughout the United States. For more information, visit http://www.aaghealth.com.