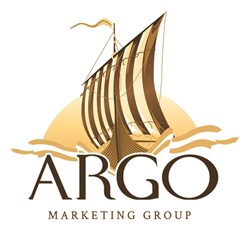 Effective customer service is core to a company's success and our IVR capabilities increase our scalability to handle unlimited number of calls while triaging calls to live agents based upon customer needs to help lower call center costs
Lewiston, Maine (PRWEB) November 18, 2013
Argo Marketing Group, a leading customer engagement center, announced their new Integrated Voice Recognition (IVR) services at ad:Tech New York 2013.
Argo Marketing Group's current suite of solutions or Intelligent Customer Engagement, I.C.E. incorporates traditional customer care with 21st century technology, multiple touch points, and proactive techniques to maximize customer loyalty, retention, and Return on Investment (ROI).
The addition of IVR capabilities to Argo Marketing Group's suite of integrated customer engagement services reinforces Argo's commitment to the quality standards the company upholds. Integration of these IVR capabilities into Argo Marketing Group's current services provides their clients with robust, real-time monitoring and reporting, and seamless integration with backend applications and databases for thorough ROI reports.
"The 24-hour capabilities of our IVR systems and live agents means customers are always attended to in a cost effective way that resolves customer concerns through concierge customer care," said Jason Levesque, CEO and founder of Argo Marketing Group. "Effective customer service is core to a company's success and our IVR capabilities increase our scalability to handle unlimited number of calls while triaging calls to live agents based upon customer needs to help lower call center costs."
Argo Marketing Group facilitated a soft launch of their IVR capabilities at ad:Tech New York 2013 to showcase how their IVR services save both small and large organizations time and money. IVR systems at Argo Marketing Group can take care of most frequently asked questions with a significant cost savings.
To learn more about Argo Marketing Group and its customer engagement services, visit http://www.argomarketinggroup.com.
About Argo Marketing Group
Argo Marketing Group works with their client's reputation in mind. Ranked in the 2013 Inc. 5000 list, the world leading customer engagement center, represents their client's brand by providing concierge-level customer service to consumers worldwide. As the first point of contact to their client's consumers, Argo Marketing Group creates experiences that consumers will remember. Argo Marketing Group is widely recognized for providing world-class customer engagement with innovative reporting and cutting-edge technology.
About ad:tech
ad:tech is an interactive advertising and technology conference and exhibition that covers the entire digital marketing ecosystem. Worldwide events – 10 shows in six countries annually – blend keynote speakers, topic-driven panels and workshops to provide industry professionals with the tools and techniques they need to compete in a changing world. For more information, visit http://www.ad-tech.com.
ad:tech is owned by dmg events, which was founded in 1989 and now organizes over 80 events in 25 countries each year. Headquartered in Stamford, Conn., it is currently active in North America, the Middle East, North Africa, Europe, Asia and Australia, employing more than 300 staff. dmg events is a wholly owned subsidiary of the Daily Mail and General Trust plc, one of the largest media companies in the United Kingdom.