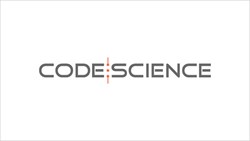 CodeScience has deployed the Provider MasterFile™ App for Health Market Science via the Salesforce Platform.
San Francisco, CA (PRWEB) November 18, 2013
CodeScience announced today that Health Market Science has deployed the Provider MasterFile™ App via the Salesforce Platform to accelerate its customer company transformation.
The announcement was made today at Dreamforce 2013 in San Francisco. CodeScience will be sponsoring the AppExchange Expert Bar on the 3rd Floor of Moscone West on Tuesday and Wednesday during the conference. Health Market Science is a sponsor of the Healthcare and Life Sciences Pavilion on Monday at the Westin.
Health Market Science uses big data technology to systematically collect, analyze, validate, and publish comprehensive healthcare provider information in real time. They engaged CodeScience as their product development organization to design and manage a provider data solution via Salesforce. The goal was to offer easy access to provider master data so healthcare and life sciences organizations could improve sales, marketing and business development opportunities. CodeScience also provided guidance to the Health Market Science team on best practices for development on the Salesforce Platform. Known for tackling complex projects, CodeScience was able to take the project from ideation to execution in less than a year.
Built on the Salesforce Platform, the world's leading cloud platform for social and mobile business apps, the Provider MasterFile App is currently available on the AppExchange at http://www.appexchange.com.
Comments on the News

"Health Market Science approached CodeScience with an incredibly talented team and existing web product, however they lacked Salesforce Platform development expertise," said Brian Walsh, Partner and Solution Architect, CodeScience. "Our team quickly integrated with Health Market Science, bringing a depth of Salesforce knowledge and expertise in building complex products. It was a team effort to bring the Provider MasterFile app to market and we are excited to continue our support after launch."
Theresa Greco, senior vice president, Solution Development and Commercialization, Health Market Science stated, "The expertise and talent of the CodeScience team was evident from our initial discussion. The CodeScience team listened to Health Market Science, offered options that made sense for our business and technology stack, and provided the experience we needed to support our application development. We look forward to our continued partnership with CodeScience as we build our application roadmap."
"Companies around the world are looking to transform into customer companies," said Ron Huddleston, senior vice president, ISV & Channel, salesforce.com. "And partners such as CodeScience are leveraging the power of the Salesforce Platform to help customers like Health Market Science connect with their customers, partners, and employees in entirely new ways."
Product Key Features
The Provider MasterFile app integrates nearly 8 million health care practitioners into Salesforce, providing:

Timely and accurate updates
Eligibility and credential records
Multiple ranked addresses and contact info
Real time alerts and updates via Chatter
Validation of existing leads and contacts
Flexible and comprehensive search functions for lead creation and generation
Dreamforce 2013 is the world's largest vendor technology conference, and expects more than 120,000 people to register to attend this year's 11th annual conference and experience the power of social and mobile cloud computing and connect with their customers in a whole new way. With more than 1,100 sessions and 350 cloud companies in the expo, attendees can participate in interactive sessions, hands-on training with cutting-edge technology, thousands of live demos and unparalleled networking. In addition, Dreamforce welcomes special guests Sheryl Sandberg, COO of Facebook; Marissa Mayer, President and CEO of Yahoo!; and Deepak Chopra, Founder of The Chopra Foundation. Dreamforce 2013 offers attendees everything they need to accelerate their customer company transformation in four days, under one roof.
Additional Information

About the Salesforce Platform and the AppExchange
The Salesforce Platform is the world's most trusted and comprehensive cloud platform for building social and mobile cloud apps. It powers Salesforce CRM, more than 3 million custom apps built by customers and more than 2,000 apps developed by partners in its ecosystem. Apps built on the Salesforce Platform can be easily distributed and marketed through salesforce.com's AppExchange.
Salesforce, AppExchange and others are among the trademarks of salesforce.com, inc.
About CodeScience
CodeScience specializes in development on the Salesforce Platform, AppExchange product development, and CRM implementation and business process consulting. Working from offices in San Francisco and Chattanooga, the CodeScience team prides themselves on their willingness and enthusiasm to tackle and solve highly complex problems. Diverse clients such as MailChimp, Glance, Boston Partners in Education, the Make-A-Wish Foundation, and Greenway Medical Technologies appreciate the flexibility, creativity, and value from working with CodeScience. For more information, please visit http://www.codescience.com or call 1-423-954-7400.
About Health Market Science
Health Market Science (HMS) helps healthcare organizations solve business challenges centered on healthcare provider information. HMS uses innovative technology and domain expertise to help our clients comply with evolving federal and state laws, reduce operational costs and maximize market opportunities. Health Market Science offers robust solutions based on the most comprehensive provider database, including healthcare providers (HCPs,) healthcare organizations (HCOs,) and their affiliations, coupled with the largest medical claims database in the U.S. A wealth of highly experienced talent in data analysis and industry expertise , including regulatory compliance, mine these assets continuously for better ways to help clients increase margins and operate more cost-effectively. For more information, visit http://www.healthmarketscience.com.