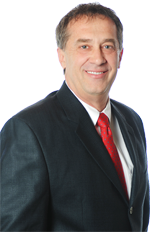 Bradenton, FL (PRWEB) November 14, 2013
To show support for Diabetes Awareness Month, Dr. Lindsay Eastman will be raising awareness on the relationship between gum disease and diabetes throughout November. Diabetes increases the risk of periodontal disease, which is often indicated by symptoms like inflammation and bleeding gums. People who contract gum disease may see their diabetes worsen if the condition is left untreated, which is why Dr. Eastman recommends the Laser Assisted New Attachment Procedure (LANAP), a gum surgery alternative that removes periodontal disease.
Almost 26 million Americans have diabetes, according to the American Diabetes Association, and all of them have a heightened risk of gum disease. Research has shown that periodontal disease is more prevalent in people with diabetes, who in general have a more difficult time resisting bacterial infections. Gum disease can eventually lead to bone damage and tooth loss, but it causes additional problems for people with diabetes. Advanced periodontal disease can make blood glucose levels harder to control and make diabetes more severe.
A good oral hygiene routine of consistent brushing, flossing, and using mouthwash can help prevent periodontal disease, but for people with diabetes, these measures may not be enough. Dr. Eastman advises patients with diabetes to check regularly for symptoms of periodontal disease, which include swollen, sore, or bleeding gums. People who notice these signs should schedule an appointment with Dr. Eastman as soon as they can to learn whether their condition is serious.
For those people who do require treatment for gum disease, Dr. Eastman offers LANAP, a less-invasive gum surgery alternative. Dr. Eastman performs the surgery using the Periolase MVP-7 laser to remove gum disease while leaving bone, teeth, and healthy gum tissue unharmed. The risk of complications or a protracted recovery is low, and the procedure has been established as effective and safe; LANAP was even the first laser gum surgery to be cleared by the FDA.
People who would like to learn more about health complications resulting from gum disease can visit Dr. Eastman's website. Anyone who notices signs of the condition should call Dr. Eastman's office to schedule an appointment and find out whether advanced treatment is necessary.
About the Doctor
Lindsay B. Eastman, DDS, MS, PA is a periodontist offering patients personalized dental care in Bradenton, FL since 1980. Dr. Eastman received his Doctor of Dental Surgery degree from Loyola University Dental School where he completed his Graduate training in Periodontics and his Masters of Science in Oral Biology. He received his Post-Graduate specialty training in Surgical Placement of Implants from Northwestern University Dental School, and completed Business Management Training from Pride Institute. He is part of one percent of dental professionals providing the LANAP FDA cleared laser procedure for gum disease and periodontal treatment. To learn more about Dr. Eastman and his dental services visit his website at http://www.bradenton-periodontist.com and call (941) 792-3899.