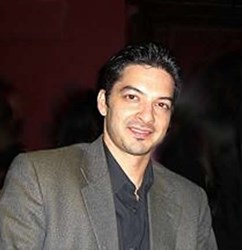 This secret shows women how to open up a man's pent up flood of desire and longing; it makes a 'plain' woman irresistible to any man.
San Mateo, CA (PRWEB) November 19, 2013
Beauty will get a guy's attention, but men do not fall in love with beauty, says Relationship Expert Carlos Cavallo on his new website that shows women — no matter how average looking they might be — how to be irresistible to men.
"Women who want a man to desire them with an ache that consumes a man's every waking moment now will have the tools to do just that," Cavallo says. "The beauty of this recipe to unleash a man's uncontrollable passion is that a woman who is average looking or who might have a few extra pounds on her, does not need to change who she is."
Women don't have to dumb themselves down or meet some societal standard of attractiveness and beauty to have men fall hard for them, Cavallo says on his new website.
"This secret shows women how to open up a man's pent up flood of desire and longing. It's a secret signal that turns a man from distant and aloof to having nothing else matter besides winning that woman over. It makes a 'plain' woman beautiful to any man," he says.
It happened to him. Cavallo tells his readers how he met a somewhat plain-looking girl at a party and was instantly moonstruck to the point where he ignored his stunning date and made this other girl his own within a week.
This girl was picky and said she wasn't sure Cavallo was right for her. It didn't matter because he had fallen hard and was determined to make her his wife. Within weeks, he had proposed to this girl.
"But I wasn't the only guy, I found out. What this girl did was turn this 'player' into the played," says Cavallo.
Now, with his new website, Cavallo has taken this secret that this so-called average woman used to steal his heart and shared it with women around the world who are also looking to unleash ferocious passion in men.
"Unleashing a man's desire is really all about scientific principles that have only recently been uncovered, even though they are based on a timeless secret of attraction any woman can use," Cavallo says.
According to Cavallo, the secret his new site reveals will allow women to live the romantic life they desire.
"It will make men cross any ocean to be with a woman," he says. "These men will say that they can't explain it, but for some reason they've never felt this way before with any woman - ever."
Carlos Cavallo has worked for more than a decade as a dating and attraction adviser, as well as a motivational life coach. He is the author of Forever Yours — The Secret Password to His Heart, "The Get Your Man!" program and numerous other articles. He has interviewed and worked with hundreds of men and women over the years.
For more information, visit Carlos' new website: http://www.datingadviceguru.com.