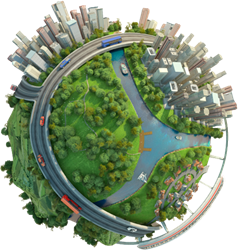 The new crowdfunding regulations provide relatively simple access to one of the most historically powerful asset classes.
Chicago, IL (PRWEB) November 15, 2013
Brian Fritton, Co-Founder and COO of Los Angeles-based Patch of Land will discuss the mechanics of utilizing crowdfunding to raise capital for real estate investment projects. Topics will include criteria for a good property investment through crowdfunding, the best way to get your project funded quickly, and how to avoid regulatory compliance issues.
"I am excited to be speaking about the new opportunities available in real estate investment," says Fritton. "The recent crowdfunding regulations provide unprecedented access to one of the most historically powerful asset classes."
The event, called the "Midwest CrowdFunding Conference" will give insights into the world of crowdfunding for seasoned professionals and new entrepreneurs alike. Speakers include venture capital managers, securities professionals, marketing gurus and some of the most well known thought leaders in the crowdfunding industry. Held in Chicago, the conference takes place on Friday, November 15th, 2013. Fees range from $35 for the morning sessions to $140 for a full VIP event pass.
Register online at: http://www.midwestcrowdfunding.com/.
About Patch of Land
Founded in early 2013, Patch of Land is a pioneer in the emerging crowdfunding industry. Focused on identifying highly lucrative real estate investments, Patch of Land provides access to these opportunities through their online portal. Investors can choose individual properties to fund and diversify their funds across many different asset classes and risk profiles.
About Brian Fritton
Brian Fritton is a seasoned eCommerce expert who, as Patch of Land's VP of Platform & Operations, oversees the development of their in-house real estate crowdfunding platform and assures each Investor has a great experience through the full lifecycle of their involvement in each project. Brian brings together the two worlds of technology and real estate to create a secure, engaging, lucrative place for Investors interested in pre-screened opportunities. Unique to Patch of Land, Brian helps administer an internal fund which selectively pre-funds capital requested by partnered real estate operators, creating a better way for them to obtain capital and ensuring a conservative yet diverse portfolio for investors.