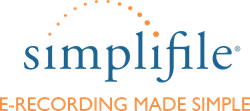 I started e-recording because I want to serve my customers in the best manner possible. With all the technology available...it was time to move forward, and I believe Simplifile will help our customers to have their documents filed in a more timely manner
OSAGE COUNTY, Okla. (PRWEB) November 15, 2013
Osage County has implemented electronic recording (e-recording) of land documents with Simplifile, the nation's largest e-recording service provider.
"I started e-recording because I want to serve my customers in the best manner possible," said Shelia Bellamy, Osage County Clerk. "With all the technology available today it was time to move forward, and I believe Simplifile will help our customers to have their documents filed in a more timely manner."
With e-recording available, customers will be able to scan submit documents for recording electronically through Simplifile's web-based service, eliminating the need to deliver paper originals by mail, runner, or courier service to the clerk's office.
Customers include title companies, banks, law firms, lien filers, and other organizations who record public documents with the county.
"Thousands of documents submitters entrust us to securely deliver their documents to recording jurisdictions all over the nation, and new users are always blown away at how much faster and easier it is to e-record," said Paul Clifford, president of Simplifile.
By receiving the documents electronically, the clerk's office can quickly review, stamp, record and return them back to the submitter through Simplifile usually within minutes – a much faster process than sending and returning documents by mail.
For more information about e-recording in Osage County, call 800-460-5657 or visit simplifile.com.
About Simplifile
Simplifile is the nation's largest and fastest-growing e-recording service provider. Simplifile supports thousands of e-recording customers including title companies, banks, attorneys, lien filers, and other organizations that create and submit documents to nearly 1,000 local, state, and federal government jurisdictions. Simplifile's electronic document services save time and the expense associated with traditional document submission methods. Simplifile is focused on building the industry's largest and easiest-to-use e-recording service for organizations of all shapes and sizes. More information about Simplifile may be found at simplifile.com or by calling 800-460-5657.
"Simplifile" is a registered service mark of Simplifile, LC.
# # #