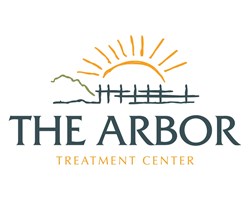 This is what The Arbor is about - we treat people of all walks of life and all complexity levels, giving people constructive help to regain control over their lives.
Austin, TX (PRWEB) November 18, 2013
The Arbor, a Drug and Alcohol Rehab Austin, Texas company, will be featured on the November 18th airing of the Dr. Phil Show. On this episode of Dr. Phil, The Arbor staff assists Dr. Phil and his team in a highly complex intervention of a winner of the popular television show Survivor. Tune into the Dr. Phil show to witness how Dr. Phil utilizes The Arbor's expert-level staff to address this clinically complex case.
The former Survivor winner is highly resistant to treatment, but The Arbor staff, along with Dr. Phil and his team, formulate a strategic intervention in an attempt to save this young man from his alcohol addiction, and try to convince him to undergo substance abuse treatment at The Arbor for 90 days. Executive Director Steve Thomason, LMSW, LCDC explained, "This is what The Arbor is about - we treat people of all walks of life and all complexity levels, giving people constructive help to regain control over their lives."
To learn more about this young man's struggle with alcoholism and to find out how this complex and emotional intervention unfolds, tune into Dr. Phil on November 18th.
More about the Arbor:
The Arbor is a drug and alcohol rehabilitation facility in Austin, Texas that offers a full 15 month program. Only the first 90 days of the program, which includes detoxification and is the most intensive of all, are residential. The Arbor prides itself on the way the facility addresses addiction as a chronic disease, and has developed a culture of support that facilitates the highest potential for the client's recovery. Thomason stated, "We believe in providing innovative care. Hence, our facility uses a number of effective types of treatment for addiction and co-occurring disorders, including equine assisted therapy, acudetox, Life Skills training, sports assisted therapy, EMDR, Cognitive-Behavioral Therapy, Dialectical Behavioral Therapy, Motivational Interviewing, Art Therapy, Yoga, Meditation, Holotropic Breathwork™, group therapy and individual therapy." Once the 90 days of intensive, residential treatment have been completed, patients move on to comprehensive continuing care, which lasts for up to an additional year.
The Arbor's reputation for facilitating a highly effective treatment experience is believed to be because of their fully comprehensive and holistic treatment package. No longer is the focus solely on getting addicts clean, but rather on making sure they have the skills to return to society as contributing members. This is achieved in a supportive environment, using the most advanced types of treatment. The Arbor also ensures that they are at the forefront of any new treatment, making sure their facility can offer the most innovative technologies to their patients and their families.
For further information on The Arbor, their upcoming appearance on the Dr. Phil Show, the Survival winner or other information on Addiction Treatment in Texas, please visit their website. For Admissions information, please contact The Arbor at 866-290-7703.
For media inquiries, please contact Deborah Demarchi, Corporate Marketing Director, at 866-386-1630.
The Arbor
1443 County Road 103
Georgetown, TX 78626